Midlo Students Shadow Government Leaders
Model County Government Field Trip
On October 23 and 24, 2018, senior AP Government students took a field trip to the Chesterfield County Department of Youth Planning and Development and the Chesterfield County Office of Virginia Extension. The Model County Government (MCG) program provides high school government students an opportunity to experience a first-hand look at local government through direct participation by shadowing local government leaders. Only five students from each school were selected to participate in this program. The students chosen from Midlo were: Josue Candelaria, Brianna Cantrall, Delaney Novak, William Heslink, and Spencer Willett. AP Government teacher Mrs. Regina Warriner accompanied the students on this field trip. This program allows students to learn more about state and county schools issues.
On October 23rd, the program began with a conference held at the CTC on Hull Street in the Thomas Fulghum Conference Center. This conference lasted from 5:15 to 6:00 pm and supplied dinner for all who attended the county event. Afterwards, the School Board held a meeting to discuss career readiness with the other departments heads and students. Willett commented, "I thought our school board member, Dr. Javaid Siddiqi, showed real interest in our ideas, and I hope he might take them to heart."  Ms. Warriner commented, "I think the students gained a lot of insight regarding how local government impacts their daily lives. I enjoyed seeing them participate in the creation of a new policy and saw the stages and the challenges of each stage."
The next day, each student shadowed a government official. Candelaria shadowed the Deputy County Administrator of Human Services, Ms. Sarah Sneed. Cantrall shadowed the Commissioner of the Revenues, Ms. Jennifer Hughes. Novak shadowed county attorney, Mr. Manny Robinson. Heslink shadowed the Vice President of Operations, Mr. Scott Morris. Finally, Willett shadowed school board member, Dr. Javaid Siddiqi.  Lunch was held at King's Korner and ended with a meeting with the Board of Supervisors to discuss Parks and Recreation projects and mental health initiatives. The CCPS Instructional Specialist for Social Studies, Lynne Bland, spoke to the teacher sponsors, students, and other shadows in the Public Meeting Room located in the Police Department Building. Students discussed guidelines for CCPS long-term planning regarding inclusion of a civic responsibility and engaged citizenship component for graduation by 2025.  Students shared how they think this should be implemented authentically, while noting the challenges they faced. Novak comments on the event, "Overall, the day was really fun!"
Those who attended the two-day field trip experienced real life meetings that related to issues involving themselves and their peers. Mrs. Warriner hopes rising seniors will take the opportunity to partake in this field trip again next year.
About the Contributors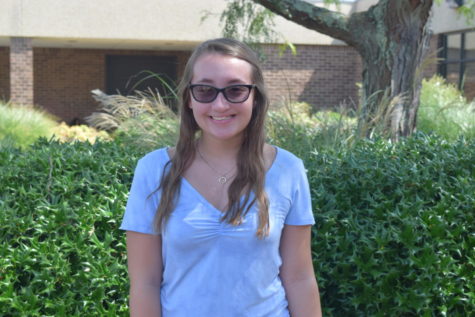 Sarah Moskovitz, Midlo Scoop Staff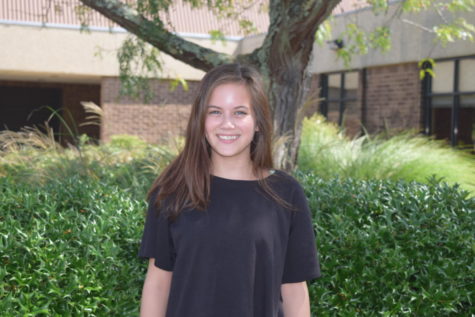 Caitlin Woods, Midlo Scoop Staff