Seniors Celebrate Midlo's Last Home Game
On Friday, October 19, 2018, from 5:30 pm-7:00 pm, Midlo held its annual Senior Tailgate at the the soccer field and the picnic area outside of the gym. The senior exclusive event had the Class of 2019 decked out in gold to support Midlo in the final home game against Cosby. Volunteers consisted of the senior class officers and faculty, who spent much of their time preparing for the exciting event by bringing snacks and games. These helpers provided the attendees with Chick Fil A nuggets, chips, cookies, candy, and a variety of beverages.
The weather was chilly, but it didn't stop Midlo Trojans from having a blast. Seniors played soccer and volleyball on the field and enjoyed a game of corn hole by the picnic tables. Senior attendee Justin Hawkin shared, "The tailgate was a lot of fun. I got to hang out and pass a football with my friends." Senior Class Secretary Amanda Chok was one of the volunteers at the tailgate, providing snacks and hosting the event. "It was cool to gather with the rest of the class in the spirit of Midlo football," she exclaimed.  
The band Line In, which includes several Midlothian High School graduates such as Noah St. Peter, Daniel Moore, Mercedes Pettit, Anthony Montz, and Yusuf Goulmamine, helped make the event successful by hyping up the crowd of seniors with alternative rock music. "Coming back felt welcoming," recalled St. Peter. "The seniors were a fun group to perform for." 
The senior football fanatics who attended the football game as well as the tailgate cheered on Midlo, leading the Trojans to a 26-7 victory.
About the Contributors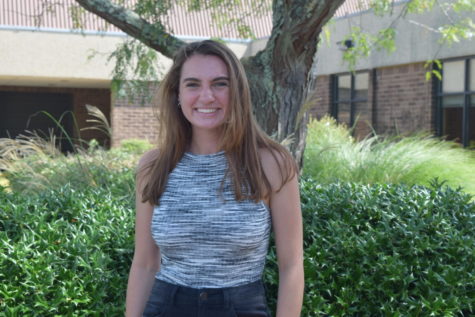 Carrie Rowley, Midlo Scoop Staff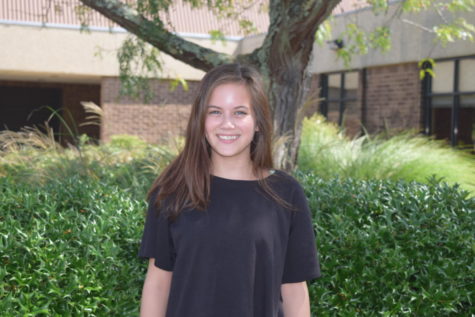 Caitlin Woods, Midlo Scoop Staff