A Spotlight on Fuji Sushi and its Employees
Fuji Sushi Restaurant Review and Spotlight on Midlo Employees
Located in the charming Midlothian Station Shopping Center, Fuji Sushi serves everyone with a warm smile and a fresh plate of Japanese cuisine. With 4.7 star ratings on Yelp, Fuji Sushi provides the best quality ingredients for customers dining in or carrying out.  
The restaurant presents a plentiful amount of options ranging from sushi to bento boxes, Teriyaki, Hibachi, and Tempura dishes, to Yaki Soba and Udon noodles. Fuji Sushi prepares each dish with care and effort, serving dishes with delicate and beautiful presentations. Every week, Fuji Sushi offers new discounted specials, often rotating different appetizers and advertising new experimental rolls at affordable prices. Walking through the doors, Fuji Sushi makes it easy for patrons to relax and enjoy a bottle of Ramune, a Japanese soda pop, and delicious rolls, crafted to perfection. The restaurant has an easy-going environment with beautiful decor, topped with colored hanging lights and a brightly lit fish tank, which ties everything together nicely.  The family atmosphere adds to the charm. Because Fuji Sushi is close to Midlothian High School, several students consider it a convenient place to work.
Beginning February of 2018, Midlo senior James Davis began his Fuji Sushi career after having a couple meals and overhearing the owner mention needing help serving tables on the weekends. As business picked up, the owner hired more employees from Midlothian High School. Usually working up to twelve hours a week, Davis' favorite memory of working at Fuji was when he received an invitation to the owner's son, Joshua's, sixth birthday party, hosted at the restaurant. The party went buffet-style, allowing everyone to eat as much as they pleased. "Everyone enjoyed themselves; his family and friends were all there. It meant a lot to be a part of birthday celebration," Davis says. 
Later in the year, senior Delaney Novak also began working at Fuji. Beginning in April of 2018, Novak joined Davis, serving tables, cashiering, and packing take out. Her favorite memory there currently involves Joshua as well. Joshua often accompanies his mom to work and brings little toys for entertainment to pass the time. During one of her shifts, Joshua brought in two sticky man toys and ran around the restaurant, throwing the sticky men onto different surfaces. Novak laughed and encouraged him to keep going. He peeled one off the wall and offered it to her to take home; "I was touched," Novak said.
About the Contributors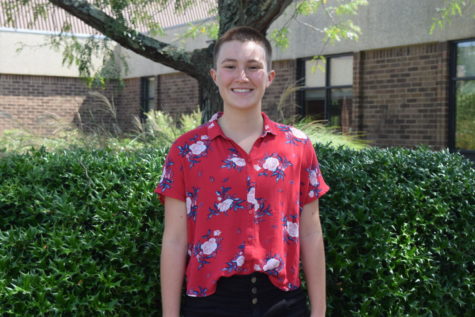 Marisa Ruotolo, News from the Classroom Editor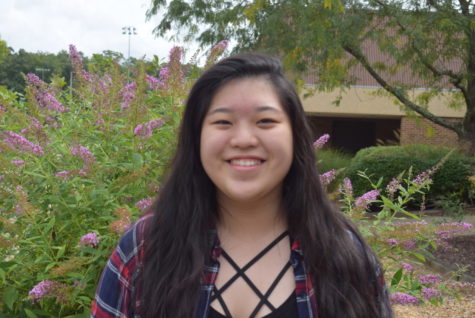 Anna Chen, Midlo Scoop Staff