The Twisted Tales of Victoria Schwab
Book Review: Victoria Schwab and Her Works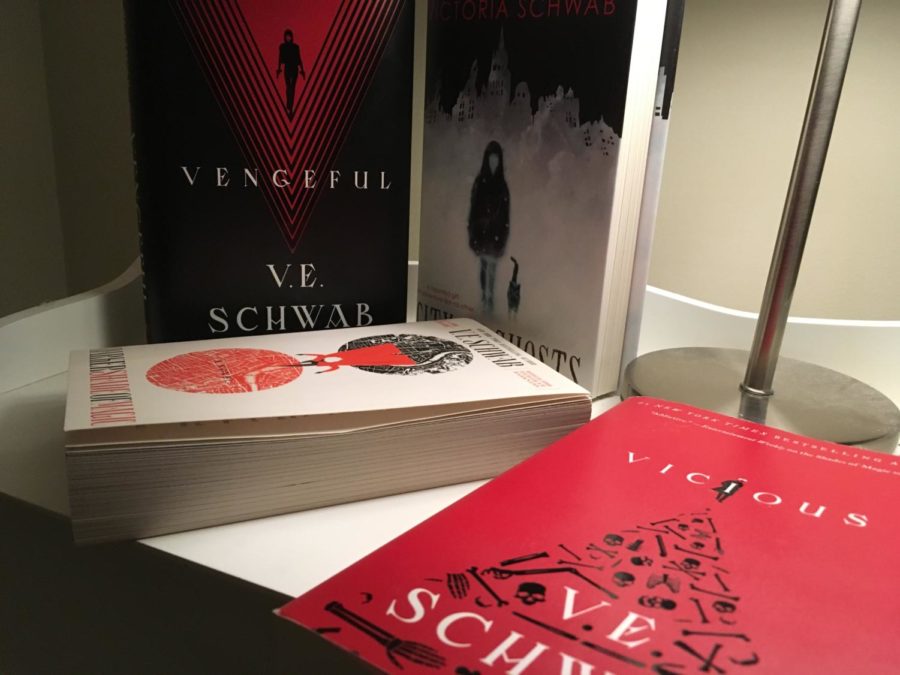 Victoria Schwab, also known as V.E. Schwab, is the New York Times bestselling author of a variety of books that appeal to readers of all ages. Many of her novels hold a supernatural element that twists story lines into dark environments. Even her middle grade novel, City of Ghosts, embraces haunted features,with prose such as: "One foot in winter and one in spring. One foot with the living and one with the dead." 
Schwab's lyrical descriptions abound in her young adult duologies, This Savage Song and The Archived. The less somber of the two, The Archived, follows the story of Mackenzie Bishop, a high school student who consistently must lie to her friends and family in order to hide her secret life as a Keeper, one tasked with putting the dead back to rest. With her life split between her job and school, she faces struggles no other person could understand, or so she thinks.
This Savage Song takes place in a world where crimes create monsters. Different species exist for different crimes, and the following nursery rhyme haunts the characters in the barbarous city:
Monsters, monsters, big and small,
They're gonna come and eat you all.
Corsai, Corsai, tooth and claw,
Shadow and bone will eat you raw.
Malchai, Malchai, sharp and sly,
Smile and bite and drink you dry.
Sunai, Sunai, eyes like coal,
Sing you a song and steal your soul.
Monsters, monsters, big and small,
They're gonna come and eat you all!
The novel follows the story of August Flynn and Kate Harker. Kate wants to be like her father, a powerful man who has control over the Corsai and Malchai. August is a Sunai, an enemy to the Harker family, who dreams of being normal, being human. When their worlds clash, they are not as different as they previously thought.
Schwab shows her skills in the adult genre with her trilogy, A Darker Shade of Magic, which takes place in London. Kell, an Antari,  is a magician capable of traveling through multiple Londons: Gray London lacks magic; Red London (Kell's London) thrives with magic, and White London is dying away, along with its magic. Black London also exists, but no one speaks of it anymore. When Kell runs into trouble in Gray London, he meets a thief, Delilah Bard, who is enthralled with the idea of magic. Kell recognizes the dangers of magic, pointing out that "Time isn't the same for the mad and the blind."
Vicious, an adult duology popular with readers, offers a story that plays and twists with villains. College roommates Eli Ever and Victor Vale encounter a series of freakish accidents, that give them powers and mark them as "ExtraOrdinaries" or EOs. Victor seeks revenge on his roommate, while Eli searches to kill as many EOs as he can get his hands on, proving: "Plenty of humans were monstrous, and plenty of monsters knew how to play at being human." The two duel to gain the advantage on the other, and neither one will stop until the other is dead.
Victoria Schwab uses the pin name V.E. Schwab for her more mature novels, each filled with deep prose and memorable scenes that rip at the heart. Schwab has the power to turn any idea into her own and her twisted thoughts into reality. To those who look for an adventure, Schwab invites all to enter her realms, where nothing is as it seems.
About the Contributor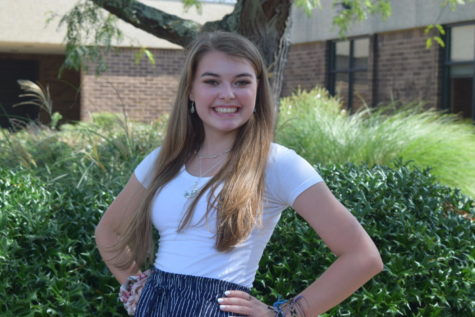 Rachel Bybee, A & E Editor