How Can We Make Students Love Learning Again?
Mrs. Beth Morris Inspires Teachers
From October 5-7, 2018, Midlo College Composition teacher, Mrs. Beth Morris participated in a three-day conference at the Chesterfield Technical Center on Hull Street, spoke about how to engage students and make education meaningful. Attendees included teachers and educational leaders, such as Debra Hunter, a Buck Institute Chief Strategy and Operations Officer. On the first day, Morris shared that she often asks her students, "What do you want me to know about you?" The responses usually share a common theme: a lack of enthusiasm about school. Since at one point most students enjoy school, Morris and her students sought to discover what went wrong along the way, discussing reasons why they dislike school, which led to the question: How can we fix it?
"The big word here was meaningful," says Morris, "What does that mean? I think it means they don't just want the knowledge; they want to know what to do with it.  And I think we're all for that idea, but how do we get there?" She offered more personal stories investigating the difference between education and passion. Even though students wish they could choose their own classes in high school, it is unlikely the opportunity will ever arise, resulting in the lack of branching out. Students described how credit requirements, GPA requirements, and college requirements created a lack of motivation to explore all of their options.
Returning on October 6th, audience members designed their own Project Based Learning units and received feedback from the educational leaders. Morris described them as the most authentic projects she has ever seen, explaining, "I think it really resonated with them; they worked hard to build authenticity into their projects."  Students can use their voices and have hundreds of CCPS department chairs hear what they want their education to be and how they want it to affect their lives. Inspired by Morris' speech, many teachers took to sharing the impact on Twitter. Jenn Metcalfe shared,  "I want my education to be meaningful, not mandatory." Debra Hunter also contributed with "Meaningful is the word that emerges when we ask kids that question." Many teachers began to incorporate PBL into their classrooms last year, which has inspired a whole new group of teachers to do the same in an effort to positively reach and engage their students.
About the Contributors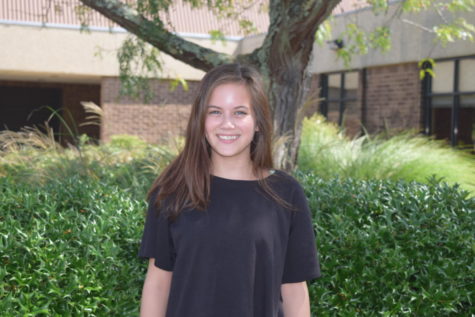 Caitlin Woods, Midlo Scoop Staff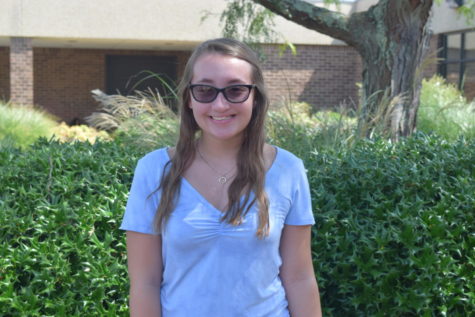 Sarah Moskovitz, Midlo Scoop Staff