What's Your Sign?
October 2018 Midlo Horoscoops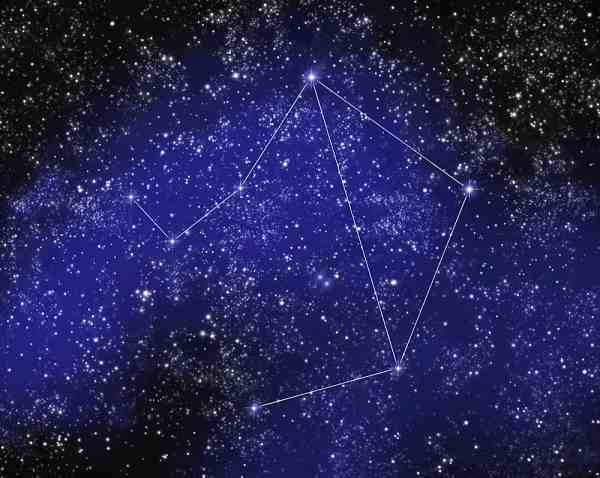 Libra
Happy Birthday to the kind, gentle, and charming child of the zodiac! You are on center stage as you start your new annual astrological cycle. With so much planetary energy in your birth sign, this vitality will carry you forward to the middle of November. Extra opportunities and luck come your way through October 2018. Be confident and new creative projects will arise. By months' end, your appearance will change in an unforgettable way.
Standout days- 3, 14, 28
Challenging days- 8, 27
Scorpio
The planetary power is now in its maximum Eastern position this month. Engage in some form of mental and physical exercise to ease the tensions of heightened irritability. Spend more time with friends this month, as your health is excellent. It is likely that you will have potential for growing closer to your beloved career. This is your month to thrive, Scorpio; the Sun is preparing you for an image of success.
Standout days- 1, 18, 26
Challenging days- 9, 27
Sagittarius
October is an excellent month to pursue your life goals, so participate in collaborative activities and causes, possibly take on a leadership role, and spend time with friends and making new ones. Don't be scared to share what's been on your mind. This month brings enlightenment to addressing issues in some relationships.
Standout days- 10, 20 ,26
Challenging days- 21, 27
Capricorn
Your career and public image are receiving universal energy. Additional opportunities and luck are to be taken advantage of this month. With a little extra effort, rewards from the universe are in your path. Your sense of values may take on an intensified spiritual tone after the 24th. Be sure to express your ideas and opinions without fear of judgment, for this allows access to your most unfeigned form.
Standout days- 10, 20, 26
Challenging days- 21, 27
Aquarius- 
A lot of planetary power is inspiring your higher education and philosophical ideas. It is time to pursue a more challenging course of study, take a journey, or simply interact with new people to satisfy your need to create social change. You may find yourself more compassionate towards others nearing the end of the month. Use this to your advantage to make deep, emotional connections with those around you.
Standout days- 15, 24, 29
Challenging days- 6, 26
Pisces
Your ruling planet Neptune turns direct this month. You should continue to pursue your desire to participate in spiritual activities and get in touch with your intuition and conscience. This is the month to investigate any question demanding an answer. You may find yourself questioning and reevaluating your life. Don't let it get the best of you. Focus on your passions and delve deeper into what makes you happy.
Standout days- 10, 24, 30
Challenging days- 4, 16
Aries
You need to be self reliant, and individualism shall soon arise again. Expect to experience a "rebirth" nearing the end of this month. Continue to explore your deep spiritual truths, which may become more prominent during this season. Make sure that the people you are involved with are worth your time and effort. Review your values and associate yourself with like-minded others.
Standout days- 1, 22, 27
Challenging days- 11, 24
Taurus
Your ability to be resourceful and productive will be tested this month, Taurus. Your workload will increase. This just means you are being given more chances. Keep on the lookout for expanded opportunities through October 2018. You may soon become involved with spiritual matters within your life, and you may decide your present calling is not adequate. It is a wonderful time to make big decisions.
Standout days- 5, 12, 17
Challenging days- 10, 23
Gemini
Ease into the new season gently, Gemini. The new moon on the 13th will be acceptable for starting new creative projects that use your artistic ability. You'll be more involved with work and pay more attention to the little details of life. After the 24th, your passions may be stimulated to connect with stronger consciousness.
Standout days- 8, 18, 24
Challenging days- 9, 27
Cancer
Prepare yourself Cancer, as October brings enlightenment to personal goals, dreams, and to some group activity or cause you enjoy. After the 15th, you'll begin to express your thoughts and communicate them with others emotionally. Mental activities about spirit will appeal to you. You shall soon be drawn to exploring the hidden aspects of the universe. Conflicts and disputes in relationships should soon be settled.
Standout days- 10, 20, 28
Challenging days- 8,27
Leo
The universe is asking you to use your desire to be creative and express yourself. You may want to be appreciated by others in your everyday environment. Your plans for the future are becoming greater and more substantial. You should soon examine your personal values and delve deeper into your spiritual connections and qualities.
Standout days- 8, 16, 26
Challenging days- 9, 19
Virgo
You'll soon discover ways to function more efficiently, whether it be economically or regarding your self worth. The new moon on the 13th is the right time to start a project. You'll soon pursue communications in your environment in a more powerful fashion. After the 24th, you may realize the need to heighten your awareness and sensitivity to your physical self; take this opportunity, Virgo!
Standout days- 8, 12, 24
Challenging days- 9, 17
About the Contributors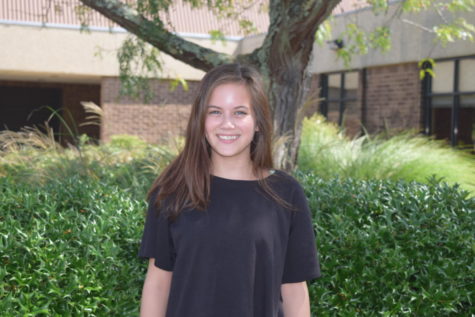 Caitlin Woods, Midlo Scoop Staff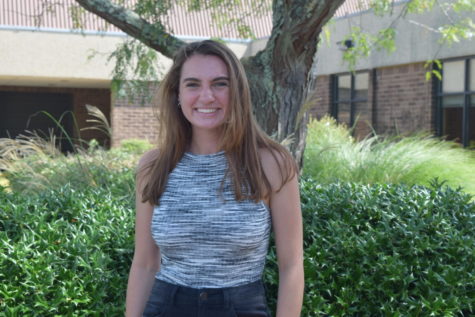 Carrie Rowley, Midlo Scoop Staff