Madame Mazzola Wins The Hearts of Award Presenters
Madame Mazzola Wins the 2018 Jane Baskerville and the Helen Warriner-Burke Awards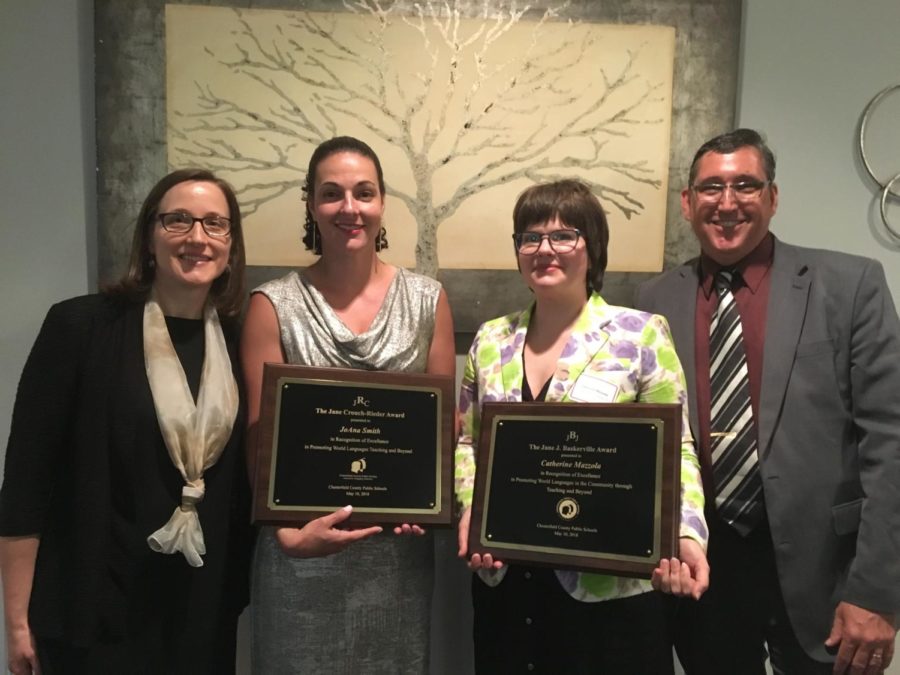 As an active member of the Foreign Language Association of Virginia (FLAVA), Madame Catherine Mazzola is eligible for exciting opportunities. Not only did she receive the biennial Jane J. Baskerville Community Award for Excellence in Promoting World Languages through Teaching and Beyond on April 11, 2018, but on September 10, 2018,  she won the annual Helen Warriner-Burke Distinguished Service Award. Winning these awards is a great honor; Mazzola shares, "Receiving this award has emboldened my resolve to keep growing through service in professional associations and other efforts to serve the communities of which I am proud to be a member."
The Helen Warriner-Burke award is a state-wide, competitive award that recognizes foreign language educators in Virginia who have made outstanding contributions to the profession. The Jane Baskerville follows with a county-wide nominee pool. The criteria for the award is an impressive checklist, including:  outstanding efforts in promoting world languages, consistent contributions to the quality of world language education in Chesterfield County Public Schools, sensitivity to cultural diversity, and consistent modeling of best practices in teaching.
Madame Mazzola learned English and French from a young age growing up in France, so it seemed natural for her to become a language teacher. Madame went to VCU to learn more about her passion. Her motivation is the simple passion for teaching and the love of service to others. She considers building relationships with her students as  the best part of teaching.
Congratulations to Madame Mazzola on earning these prestigious awards.
About the Contributor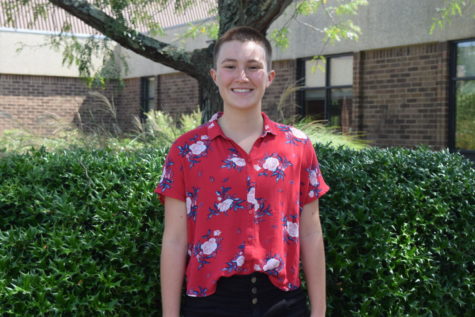 Marisa Ruotolo, News from the Classroom Editor