A Fiery Ball
On Saturday, April 16, 2016, Midlothian students attended Prom, some for the last time ever. Dressed in beautiful dresses and dashing tuxes, students rode in style to the Hilton Richmond Hotel and Spa at Short Pump. Weeks, some even months, before the big night, many carefully chose fancy dresses in a myriad of colors, corsages and boutonnieres that were fresh and bright, and the perfect venues to take pictures and eat dinner before the dance. "It was definitely a night to remember," said junior Mariha Junaid.
Many people chose to take pictures at parks and around pretty scenery, like at VMFA, Salisbury Lake, Midlothian Mines Park, Deep Run Park, and Sunday Park. Prom-goers enjoyed beautiful weather in the 70s as they took silly, dramatic, and stunning photos with their friends and family. Afterwards, many headed to dinner to eat everything from sushi to ravioli to salad, sharing many laughs and delectable meals.
The Hilton Hotel at Short Pump proved the perfect place to hold Prom, painstakingly chosen by junior class sponsors Ms. Jennifer Weir and Ms. Rachel DiGiralamo. At the beginning of the event, yearbook sponsor and Social Studies teacher Mr. Tim Johnson announced and introduced Ring Figure, students from clubs and activities at Midlo, as they walked into prom amongst claps and cheers from fellow prom-goers. Additionally, prom king and queen were announced, as everyone stood with bated breath and did a drumroll. The crowning of senior Frankie Urcia as Prom Queen and senior Nicky Jamison as Prom King drew nearly deafening cheers, as students chanted their names, and Principal Abel hugged each of them and gave them their crowns. "It was an honor to be nominated and be recognized by the school like that," said Urcia. "It was a really fun night, and I'll never forget it."
Afterwards, students made their way onto a gorgeous dance floor, while a DJ spun records. Those who wanted to get away from the music spent time perusing the buffet and enjoying punch or water and an enormous spread of food, ranging from strawberries, marshmallows, to, of course, chocolate. In the middle of the night, the students experienced something unprecedented- a fire alarm, which required everyone to evacuate the building for a few minutes, but after close inspection, it was nothing to worry about, and students went back into the building soon enough and continued to enjoy the night. The students made the most of having the entire dance floor, and many seniors said it was a great way to end the year.
After dancing the night away, students headed over to Midlothian High School's Open Commons and gym to spend the early hours of the morning at the PTSO-sponsored Post-Prom, playing games and hanging out with friends. Upon entering, each student received a card with raffle tickets. Students could use their tickets to enter to win awesome prizes. Food ranged from Chick Fil A, Qdoba, Marco's, Panera, cotton candy, and an ice cream bar.
The magical night ended at post prom, where students received airbrushed tattoos, ran through bouncy castles, and won fantastic prizes. Overall, Midlothian's 2016 Prom was a huge success and a great opportunity for upperclassmen to have a fun night together before graduation.
About the Writer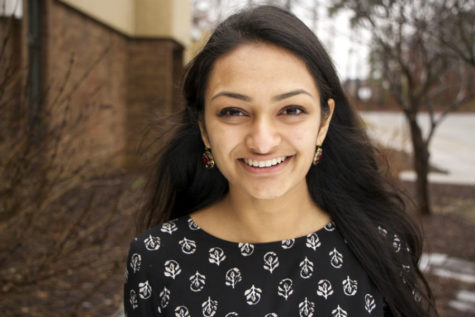 Neha Kulkarni, Midlo Scoop Staff