English Department Hires New Staff Members
New English Teachers 2018
The start of the 2018-2019 school year brings three excellent additions to the Midlothian High School English Department, including Mrs. Jennifer Krievs, Ms. Emily Pfund, and Ms. Elizabeth Boese. Ms. Pfund graduated from Midlo in 2012 and has returned to begin her teaching career. Mrs. Krievs formerly taught at Midlothian, but she stepped away from her classroom in 2013 to work in educational publishing. This year, she returns to Midlo for her twenty-first year of teaching. Ms. Boese began her teaching career at Matoaca High School and transferred to Midlo for her fifth year of teaching. Each of these individuals plan to help all students succeed in their respective classes.
Mrs. Krievs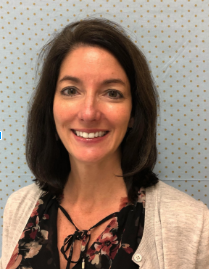 Describe your feelings towards returning to the classroom.
"I am excited to return to Midlothian. I love teaching and helping teenagers become better writers and thinkers."
What is something that your students would never expect from you?
"I am a certified SCUBA diver and dove with sharks in the Bahamas. "
Explain what Midlo means to you.
"To me, Midlo is family."
Do you have any additional comments?
"I'm looking forward to a great year!"
Ms. Pfund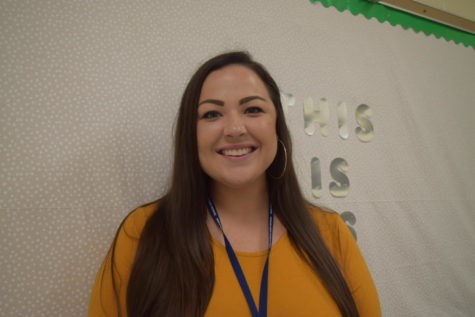 As a Midlo alum, how does it feel to be back as a teacher?
"It feels slightly strange to be walking the same hallways, and it is definitely weird that my students have some of the same teachers that I had. There's no place like home, and Midlo feels like my home. Also, it's really great to have a level of familiarity and history with the building."
What inspired you to become a teacher? Why did you choose Midlo?
"I always knew I wanted to become a teacher. I used to think about becoming an elementary school teacher, but I had excellent English teachers in high school, so I decided to change my career path and become a high school English teacher. I chose Midlothian because the kids are so wonderful and respectful, the department is very welcoming, and the community is filled with such good people."
What is your favorite quote? Why?
"My favorite quote is, "Do I dare disturb the universe?" by T.S. Eliot. It's my favorite quote because it is from one of my favorite pieces of literature, "The Lovesong of J. Alfred Prufrock." I think this quote is one of those quotes everyone should think constant thoughts about, such as, "Do I decide to play it by the status quo, or should I be original and shake things up?"
Do you have any additional comments?
"I am just so excited for a great year!"
Ms. Boese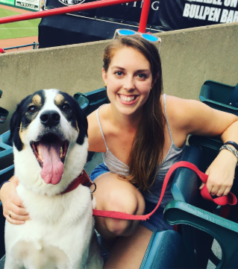 What was your inspiration to become a teacher, and why did you choose to teach English?
"During my junior and senior years of high school, I had a lot of very good teachers that inspired me to become a teacher. I have always loved reading and writing, so English seemed like the natural choice."
What have you always wanted to learn, try, or do?
"I have always wanted to learn American Sign Language because I have always loved learning languages in general. Also, I think it is important to be open and able to communicate with as many people as possible."
When you are not teaching, how do you spend your free time?
"I teach barre classes, so I spend a lot of my free time either taking or teaching a class. I also enjoy spending time outdoors."
Do you have any additional comments?
"I'm very excited to be here at Midlo."
Leave a Comment
About the Contributor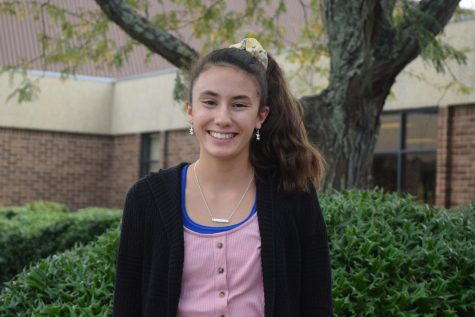 Katherine Krievs, Editor-in-Chief
Katherine Krievs, Editor-in Chief, Class of 2021