Mrs. Giles Says Goodbye to Midlo
Mrs. Giles Retires After 24 Years
Hang on for a minute...we're trying to find some more stories you might like.
Midlo clinical attendant Mrs. Dianne Giles has helped any and every student at Midlothian High School since 1994. After nearly three decades at Midlo, she will begin her journey into retirement at the conclusion of the school year. Prior to working at Midlo, she put her efforts towards food services at J.B. Watkins Elementary for two years. After her second year at Watkins, a job opening came up for Midlothian High. Since she is a certified EMT, "[She] thought it was a good opportunity to use [her] skills."
Throughout her twenty-four years at Midlo, Mrs. Giles  has made many fond memories with the staff and students she has come to know. While she feels nostalgic about leaving, she says she will enjoy things like "sleeping in, spending time with [her] grand kids, and going out camping." She also plans to maintain her book club that, coincidentally, originates from the school. Out of everything she leaves behind, Mrs. Giles will miss what she does best the most: caring for kids.
What is your favorite part about working as a member of the clinic staff?
"Serving staff and kids and helping out in the most trying times that parents and students have. I feel as if the clinic and the attendants are a liaison between home and school- a safe place."

What are you going to miss most about working here?
"Mostly the people. It's like a second family. When you work at a certain place so long, you get to know people."
What was your favorite memory from your time here?
"There was a boy who had a serious condition, and I was able to help by getting him seeing a specific doctor and help change his life."
Good luck, Mrs. Giles! You will be missed.
About the Photographer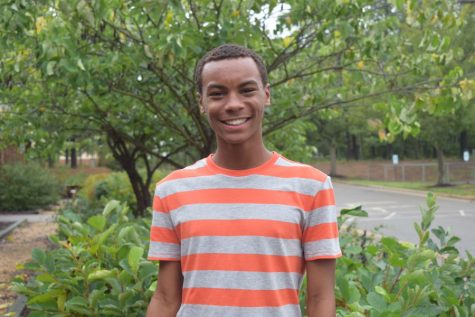 BJ Beckwith, Midlo Scoop Staff
BJ Beckwith, Class of 2018