Senior Day Celebrates Class of 2018
Class of 2018 Awards & Scholarship Celebration
On Thursday, May 31, 2018, members of the Class of 2018 gathered to celebrate each other's success. Class President Kenny Harbula welcomed the seniors and their family members, followed by Principal Shawn Abel, who recounted the many individual accomplishments of the senior class. As the morning progressed, members of the senior class filed across the stage to receive a long list of accolades from each of the departments, as well as academic letters.
Class officers Joy Li  and Chase Hebert delivered a moving trip down memory lane with the Class History, followed by an enthusiastic Line In performance of She's Moving On, executed seamlessly by seniors Daniel Moore, Isaac Smith, Noah St. Peter, Anthony Montz, and Mercedes Petit. The string of awards continued, including attendance, leadership, and outside awards. Class officers Finlay Raphael and Palmer Ward gave a silly presentation of Senior Superlatives that segued into a beautiful performance of Astonishing, expertly delivered by Jon El-Jor, accompanied by Daniel Doh, Jinwoo Kim, and Jacob Giancaterino. Dignitaries handed out an impressive array of scholarships to deserving seniors, followed by the senior video and closing remarks.
As the program closed, Class of 2018 President Kenny Harbula passed the gavel to 2019 President Sujeet Alwin, followed by the recessional performed by the talented Midlo Orchestra.
Congratulations, Class of 2018!
IB Awards
Outstanding IB Students: Jason Li and Niko Churchill
English Department Awards
Write Now! Contest Prose Non-fiction School and County Level 1st Place Recipient: John El-Jor
Senior English Teacher Individual Awards: Mrs. Austin: Morgan Gilbert; Ms. Crerie: Mohamed Kaid; Mrs. Palenski: Madison Jarvis; Mrs. Tully: Joy Li; and Mr. Wilson: Sai Poluri 
Outstanding Journalism Students: BJ Beckwith and Merrill Livingston
Herff-Jones Editorial Leadership Award: Margaret Weinhold
Outstanding Yearbook Students: Kylie Call and Hallie Strickland
2018 National Scholastic Press Association Honor Roll: Kylie Call, Mackenzie Jenkins, Jenna Kyte, Katie Patrick, Hallie Strickland, and Margaret Weinhold
Most Outstanding Overall English Student: Margaret Weinhold
Social Studies Department Awards
AP Government Student of the Year: Brooke Bailey
Senior Social Studies Awards: Mr. Abell: Evelyn Reece; Mr. Johnson: Morgan Gilbert and Joitree Alam; Ms. Persico: Bradley Wilkerson; Mr. Jenkins: Arthur Buchanon and Ella Morefield; Mrs. Aiello: Joshua Laird
C-SPAN Recognition: StudentCam is C-SPAN's annual national video documentary competition that encourages students to think critically about issues that affect our communities and our nation. Students created a 5-7 minute documentary based on this year's competition theme, "The Constitution & You: Choose a provision of the U.S. Constitution and create a video illustrating why it's important to you." Midlothian had two recognized teams: Elise Pritchard, Evelyn Reece, John El-Jor, Thomas Olivero, and Palmer Ward
Mathematics Department Awards
Senior Virginia Math League Award: Jinwoo Kim
Computer Science Award: Jeffery Wang
Outstanding Mathematics Student: Jinwoo Kim
Math Modeling and STEAM Challenge 2018 Participants: Jinwoo Kim, Niko Churchill, and Nick Bampton
Science Department Awards
IB Science Award: Kathryn Gatuslao
AP Science Award: Joitree Alam
World Language Department Awards
Outstanding French Senior Award: Marion Cline
Outstanding German Senior Award: Tori-Anna Hamilton
Virginia Junior Classical League Convention First Place in Graphic Arts Recipient: Mackenzie Jenkins
Outstanding Latin Senior Awards: Margaret Weinhold and Niko Churchill
Outstanding Spanish Senior Award: Addie White
Career and Technology Education Department Awards
Business Student of the Year: Clay Robb
Outstanding Student in Information Technology: Bradley Fellstrom
Marketing Student of the Year: Ryan White
Outstanding Student in Engineering: Joshua Protacio
Fine Arts Department Awards
Outstanding Students in Visual Arts: Mrs. Joswick: Selena Spezio and Ella Morefield; Ms. Vesely: Morgan Gilbert and Hanna Cottrell; Mrs. O'Kleasky: Hallie Strickland and Liza Wimbish; Mrs. Good: Walter Preston and Nick Bampton
All-Virginia Chorus: Leah Besser, John El-Jor, and Garrett Redden
Most Outstanding Choral Student: John El-Jor
Senior Regional Orchestra: Paul Covert and Matthew Tignor
All-Virginia Band: Matthew Tignor
Outstanding Theatre Students: Chandler Clements and Elizabeth Ferguson
Health and Physical Education Department/Athletic Awards
Distinguished HPE Student Awards: Selena Spezio, Bruce Parker, and Omar Jackson
Richmond Times Dispatch/Richmond Sports Backers Scholar Athletes: Morgan Gilbert and Will Sayegh
United States Marine Corps Distinguished Athletes: Brooke Bailey and Chase Hebert
United States Army National Scholar Athlete Awards for Academic and Athletic Excellence: Nia Loyd and Casey Joyce
Central Virginia Interscholastic Athletic Administrators Association Athletic Leadership Awards: Katie Daniluk, Julia Deever, Justin Penn, and Baylor Cumbea
Additional Awards and Recognitions
Senior Class Officers: President Kenny Harbula; Vice President Joy Li; Historian Chase Hebert; Treasurer Finlay Raphael; and Secretary Palmer Ward
Four Years Perfect Attendance: Erica Fuentes, Luke Manheim, and Robert Rowley
Superintendent's Student Advisory Group Representative: Jade Durant
2018 Midlo Student of the Year: Brooke Bailey
National Merit Scholarship Program Letter of Commendation: Nikolas Churchill, Mackenzie Jenkins, Jinwoo Kim, Finlay Raphael, and Matthew Tignor
Outstanding Success Mentor: Melanie Raff and Morgan Gilbert
Success Achievement Awards: Caitlin O'Neil and Kyle Webb
Semper Fidelis Award: Matthew Tignor and McKenna Dunn
United States Marine Corps Scholastic Excellence Award: Katie Daniluk and Kyle Daniluik
Richard B. Engard Award: Aiden Donohue
American Legion Americanism Award: Brooke Bailey
U.S. Presidential Scholars Program Semi-finalist: Liza Wimbish
Interfaith Council of Greater Richmond Brotherhood/Sisterhood Award: Vincent Mangano
Civitan Club Honor Key Award: Haley Young
Youth Services Citizen Board Representative: Elise Pritchard
U.S. Figure Skating Graduating Gold Senior Award: Emily Smith
Delta Sigma Theta Sorority Morton Williams High Achievers Award: Morgan Gilbert
Herff Jones Principal Leadership Award: Joy Li
Midlothian Senior Leadership Awards: Brooke Bailey, BJ Beckwith, Will Brown, Nikolas Churchill, Elijah Dorman, Spencer Dorman, Jade Durant, Truitt Elliott, Hunter Forsythe, Morgan Gilbert, Kenny Harbula, Chase Hebert, Omar Jackson, Casey Joyce, Christina Ju, Joy Li, Nia Lloyd, Vincent Mangano, Lindsey Merillat, Heidi Peterson, Elise Pritchard, Matthew Rice, Margaret Weinhold, Liza Wimbish, and Kimmy Wrobel
Class of 2018 Scholarships and Recognition
Class of 2018 Seniors Committed to Serve Our Country Through One of the Military Branches of Service:  Thank you for your service! Clifton Armstead, Devin Bennett, Madison Davis, Zachary Groome, Penny Anne McAustin, Leonardo Rodriguez, Colin Ryan, and Timothy Soukup
Appointment to United States Naval Academy ($300,000): Brooke Bailey
Comcast Leaders and Achievers Scholarship ($1,000): BJ Beckwith
Alpha Kappa Alpha Sorority Scholarship ($1.000): Milleena McNeil
Women's Club of Walton Park Scholarship ($500): Miranda Houston
Midlothian Rotary Club Scholarship ($1,000): Luke Manheim
Network of Enterprising Women Scholarship ($1,000): Morgan Gilbert
Daughters of the American Revolution Old Dominion Chapter Scholarship ($200): Brooke Bailey
University of Alabama Presidential Scholars Scholarship ($100,000): Chase Hebert
Bethany Merit Scholarship: Nicholas Weber
Coach Dave Cooper Scholarship ($500): Morgan Gilbert and Omar Jackson
Wegman's "Who We Are" Scholarship: Andrew Webb
GRASP Last Dollar Scholarship ($1,000): Joseph Gomes
GRASP 2+2 Scholarships ($1,000): Ja'Ron Walker and Avais Gilani
GRASP Virginia Tech Scholarship ($1000): Kenny Harbula
Roper Memorial Scholarship ($1500): Haley Hopkins
Renee Wagner Smoots Memorial Scholarship ($2,000): Omar Jackson
Renee Wagner Smoots Best Overall Math Student Scholarship ($500): Jinwoo Kim
Midlothian High School Chorus Boosters Scholarships  ($500): Daniel Doh, John El-Jor, and Kimmy Wrobel
Trudy Garone Scholarship ($500): Jade Durant
Spirit Club Scholarship: Samia Saleem
Band Boosters Scholarships ($500): Paul Covert, Matthew Tignor, Kimmy Wrobel, and Sarah Harkness
Theatre Partisans Sarah Bruce Memorial Scholarships ($1,000): Ella Morefield and Grayson Hall
FBLA Scholarship: Jack Stid
Latin Club Senior Scholarship ($1,000): Liza Wimbish
Donna Dalton Scholarship in Honor of Blanch McIndoe: Jade Durant
Midlothian High School PTSO Scholarships ($500): Chase Hebert and  Katie Daniluk
Haley Automotive Homework Helpers Scholarhips ($500): Kimberley Beasley and Walter Preston
Virginia A. Justis Chapter of the National Honor Society Scholarships: ($300): Samia Saleem, Sarah Arezo, and Olivia Harriman
SCA Leadership Scholarship ($250): Jade Durant
Midlothian Athletic Boosters Association Awards ($500): Morgan Gilbert, Julia Deaver, Katie Daniluk, Casey Joyce, Kyle Daniluk, and Mac Whitten.
Class of 1995 President's Scholarship in Honor of Al Park ($500): : Jade Durant and Sarah Arezo (inspired by Mrs. Yvonne Mullins)
Midlothian High School Faculty Scholarship: Morgan Gilbert
German Honor Society and German Club Scholarship ($200): Hayden Hicks and Tori Anna Hamilton
Senior Class of 2018 Scholarships ($2,000 each): Samia Saleem and Dilpreet Jaswal

For information on what comes next for our seniors, check out Where Will They Go?.
About the Contributors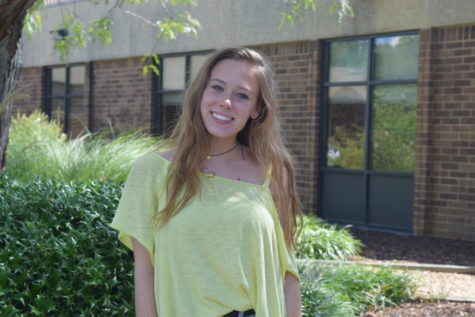 Sophie King, Midlo Scoop Photographer
Sophie King, Class of 2019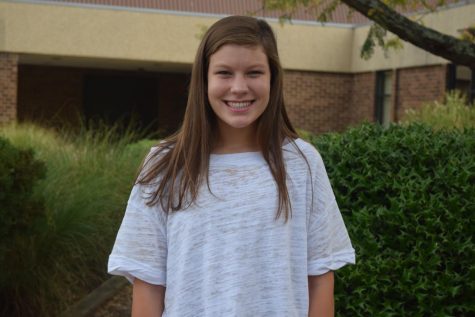 Zoe Kopidis, Midlo Scoop Photography Editor
Zoe Kopidis, Class of 2020