Manuel Leaves a Legacy on Students
Ms. Denise Manuel Retires After 36 Years
Hang on for a minute...we're trying to find some more stories you might like.
Often described as dedicated, humorous, and knowledgeable, Mrs. Denise Manuel has left a massive impact on hundreds of students in Midlothian High School. For the past 36 years, she has worked with students in fitness, health education, and driver education. After working at Midlothian High School, then Providence for two years, she decided Midlo was home to her.
After maintaining a busy sports schedule in her own high school days, Manuel decided she wanted to be a high school fitness and education teacher. She played softball and basketball and also was a cheerleader at Meadowbrook High School. "That one shocks a lot of people," Manuel chuckled, "but that's probably a reason I have such a loud, booming voice." She enjoyed the activities she participated in at her school, as well as the health segment. In addition to her own experiences in physical activities and her knowledge of health education, Manuel was inspired to make these components a part of her career by Sandy Lee, her own PE teacher and mentor from Meadowbrook High School.
As well as health and fitness education, Manuel has found a niche teaching students driver education. Though many are weary about trusting new and experienced drivers, she claims that this facet of teaching is her favorite part, saying, "My fondest memories of teaching derive from behind the wheel. Of course the classroom part is important, but in car instruction, it's so much more rewarding. Working one-on-one with students improves their skills, but I also get to see a different side of them…while in a different setting."
Over the years, Manuel has been very involved in plenty of clubs and activities. One of her many accomplishments is her involvement in Midlo's Spirit Club. "Over the years I attended tons of activities and wanted to be involved. I wanted to coach and teach, but also be a  part of clubs. I liked knowing I made a difference and enjoyed seeing people in different ways." Her favorite part of teaching has been watching students grow. She has built such strong connections with students, especially those she has come to know. "It's so cool to see familiar students. The connection of having my students' children become my students. That's what happens when you teach as many years as I did." Manuel also grew close to her great coworkers in the department over time. She comments, "I love coming to work."
"Ms. Manuel has given a lot of time and energy to students at Midlo, and the impact she has made for students in HPE and Driver's Ed is so appreciated," says former English teacher and current Dean of Student, Mrs. Missy Hill. Many of her students are sending their farewells and gratitude as Ms. Manuel heads off into her rightfully earned retirement. Midlothian High School thanks her for years of hard work and sincere effort she puts into teaching all of our students. "She taught me to drive," says former student John Kessler. "That's a skill I'll hold on to for the rest of my life. Ms. Manuel is a lovely individual, and she's left a great impact on me."
Looking back at the entirety of her career, Manuel reminisces about how fast the years have flown by. When asked about how she feels about being a retiring member of the Class of 2018,  Manuel replies that the reality hit when she saw the announcement on the Chesterfield website. "The end of the year is so close," she comments. "I'm psyched but stressed to get things done. It feels like the senioritis of retirement."  Manuel plans to stick around for another year as she waits for her son to finish up his last year of college. "I'm going to stay involved in some capacity here. I plan on administering learners permit tests." Manuel also looks forward to playing pickleball with her friends and enjoying more free time. "While teaching, I always had people around. I'll miss that – having something to do. I'm excited for a new chapter in my life."
"A good teacher affects eternity; he can never tell where his influence stops." — Henry Adams
About the Contributors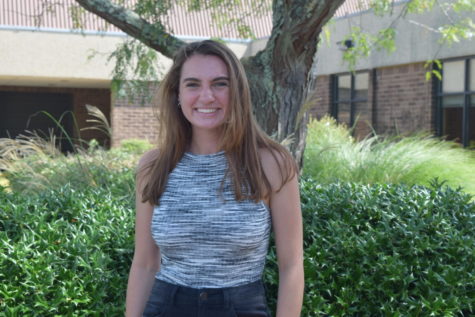 Carrie Rowley, Midlo Scoop Staff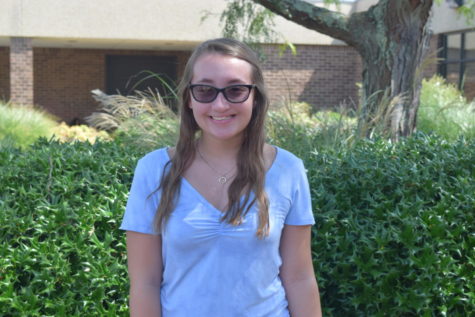 Sarah Moskovitz, Midlo Scoop Staff