Summer Treats to Beat the Heat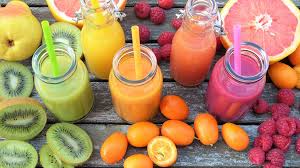 What's better than a cold, sweet treat during a hot summer day? With summer on the way, Midlo Scoop has you covered. Enjoy!
Berry Good Smoothie
Ingredients:
1 ½ cups chopped strawberries

1 cup blueberries

½ cup raspberries

2 tablespoons honey

1 teaspoon fresh lemon juice

½ cup ice cubes  

1 teaspoon fresh lemon juice

½ cup ice cubes
Instructions:
Put all ingredients into a blender and blend to desired smoothness.

Serve immediately or put the smoothie into the freezer to enjoy at a later time!
Raspberry Quinoa Smoothie
Ingredients:
1 cup quinoa, uncooked

2 cups milk

2 cups greek yogurt, plain

4 cups raspberries

A few cubes of ice 
Instructions:
Cook and cool quinoa according to package directions.  

Next, add all of the ingredients to a blender and blend until smooth (Add more ice if needed).  

Pour into glasses and serve immediately.
Strawberry Frozen Yogurt
Ingredients:
4 cups frozen/fresh strawberries

3 tablespoons honey

½ cup plain greek yogurt

1 tablespoon lime juice
Instructions:
Put all ingredients in a blender and blend to smooth.  

Pour into a container and freeze.  

Lastly, scoop and enjoy!
Blueberry Chia Popsicles
Ingredients:
1 cup frozen blueberries

4 tablespoons Chia seeds

½ of a large avocado

1 banana

1 cup almond milk
Instructions:
Place all of the ingredients in a blender and blend until smooth.

Place the blended mixture into popsicle molds and freeze until frozen.
Rainbow Smoothie Pops
Ingredients:
2 cups frozen strawberries

2 cups frozen mango

2 cups frozen pineapple

2 cups frozen kiwi

2 cups frozen blueberries

5 cups frozen vanilla yogurt

3-4 cups almond milk

Zipzicle bags. You could also carefully cut sandwich bags with a hot knife to seal the edges.

Pastry bags/Piping bags

Rubber bands
Directions:
In a blender, mix each frozen fruit with 1 cup vanilla yogurt and ½ cup almond milk. Add more almond milk if needed to blend, but the smoothies should be fairly thick.

Pour each blended fruit smoothie into a sealed pastry bag and close the tops with rubber bands. You want your smoothies to be fairly thick so that they don't mix together when you squeeze them into the ice-pop bags. If needed, put them in the freezer for about an hour to help stiffen the mixtures.  

Place the bags upside down in cups, and cut the tips of the pastry bags off.  

Squeeze a small amount (about 1 tablespoon/1 inch) of the blueberry smoothie into the bottoms of the Zipzicle bags. As you fill the bags, you can place them upright inside cups to keep the mixtures from sliding. Next, squeeze the kiwi smoothie on top of the blueberry in all of the bags. Continue this process with the pineapple, mango and strawberry smoothies until all of the bags are full.

Seal the bags closed and freeze for at least 4 hours.
Easy Ice Cream Sandwiches-
Ingredients:
1(18.25 ounces) package chocolate cake mix

½ cup butter, softened

1 teaspoon vanilla extract

2 eggs

½ cup semisweet chocolate chips

½ cup butterscotch chips

½ gallon vanilla ice cream, softened
Directions:
Preheat oven to 350 degrees F (175 degrees C). Lightly grease baking sheets.

In a large bowl, mix together the cake mix, butter, vanilla extract, eggs, chocolate chips, and butterscotch chips. Roll dough into 2-inch balls and place them onto the prepared baking sheets. Bake for 10 minutes in the preheated oven. Do not overbake; the cookies should be set, but still soft. Let cool on the baking sheet for a few minutes before removing to finish cooling on wire racks.

Using an ice cream scoop, mold the softened ice cream into a ball about the size of the cookies. Place scoop of ice cream between two cookies and gently press together. If you like a smooth edge, run the back of a spoon around the edge of the ice cream sandwich. Working quickly, fill all of the cookies, lay out on a baking sheet, and place in the freezer to harden. Serve when the ice cream has frozen solid. Sandwich cookies can be stored in a freezer bag for up to two weeks.



Tip: Aluminum foil helps keep food moist, ensures it cooks evenly, keeps leftovers fresh, and makes clean-up easy.
Leave a Comment
About the Writers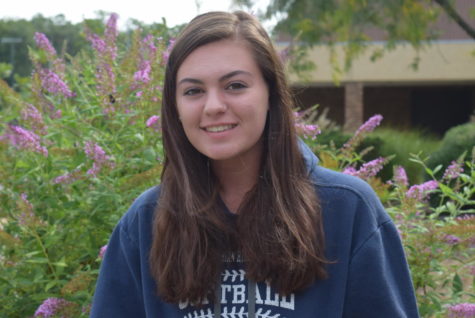 Alyssa Marchese, Midlo Scoop Staff
Alyssa Marchese, Class of 2020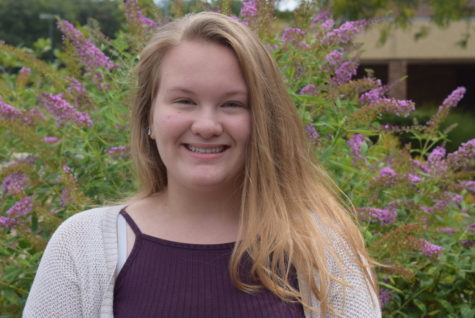 Samantha Johnson, Midlo Scoop Staff
Samantha Johnson, Class of 2020