Relaxing Scenes for Exercise
Take a Break from Studying to Detox
It's that time of the year again: the time when students stay up into all hours of the night cramming the year's knowledge into their brains, exam time. All around the school, Midlothian students have AP tests, SOL tests, and IB tests. Oftentimes, students forget to take a breather. The best way to detox, despite many people's reluctance, is exercise, which releases endorphins and dopamine, waking up the brain and creating an elated feeling. It stimulates blood flow to the brain and will aid in the matter of studying. More often than not, the gym is not the most exciting environment, so some interesting and appropriate alternatives follow:
Belle Isle: Taking a trip into the island is not only different, it has plenty of beautiful scenery to offer. The best activity to do there, due to all the trails, are jogging and off-road cycling. The trails are seemingly endless and lead to magnificent scenes.
Pocahontas Park: Not only can visitors run or hike there, it has ample opportunity for camping. Fishing spots also are sprinkled throughout as well. 
Capitol Trail: Take a break to visit the trail that leads all the way to Williamsburg. It's perfect for an adventure by bike or on foot.
The James River: A nice swim can drown all the worries from exams in cooling water. Plus, kayaking, boating, and paddle boarding activities make the time move peacefully. Robious Landing by James River High School provides the perfect scenery. 
Deep Run Park: This park offers the perfect place for a jog, a run, or a walk. The park also is scattered with large, nostalgic play sets, which evoke memories of childhood. It even has two soccer fields for a friendly game of soccer or lacrosse.
About the Contributor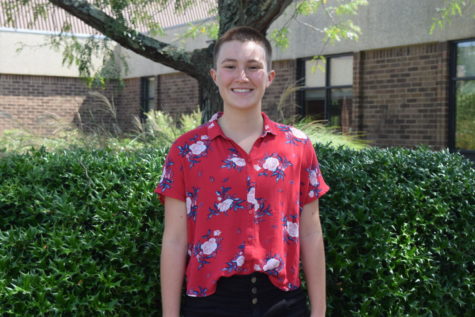 Marisa Ruotolo, News from the Classroom Editor