Thrifts to the Rescue
The Thrift Family and Sanctuary Rescue
Dogs are known to be a man's best friend, sources of comfort, companionship, and even friendship, with whom we can experience life's struggles. During times of struggle and adversity, they provide inspiration that often betters the lives of their caretakers. While we know dogs do so much for their caretakers, we often forget and neglect the needs of our pets; however, in our Midlothian community, one special family, the Thrifts, have made it their mission to return the favor and help those dogs in need.
It all started five years ago when Adri Thrift decided to create Sanctuary Rescue, a foster-based dog rescue located in Midlothian, Virginia. With over 17,000 supporters on social media sites, such as Facebook, the dog rescue organization that Mrs. Thrift started helps provide new outcomes for dogs that are often vulnerable and in need. These dogs include those that are pregnant, nursing mothers, neonates, and orphans. The key contributor to the success of Sanctuary Rescue is the organization's wonderful volunteers, who consist of animal lovers who open up their homes to foster these dogs that have been left behind. Kyelin Thrift has this to say about the rescues effort, "Our family and the volunteers who give up their time for Sanctuary Rescue just love dogs; we want to help all those dogs that are on death row and give them a new chance at life, the best chance at life." The incredible work the Thrift family and Sanctuary Rescue does is tremendously selfless and beneficial to our Midlothian animal community. Each dog they foster grows up in a home environment around other dogs and children, and each caregiver tries to teach the dogs what it is like to be loved and how to become a "well socialized canine member of the community".
Regardless of how hard the work might be, Canaan Thrift, a Midlothian senior and the brother of Kyelin Thrift, says, "It's all worth it when we get to see these dogs go to good homes and gain a new perspective on life." Sanctuary Rescue always has dogs for adoption and is constantly looking for a place to put adoption dogs, where they will be in the hands of qualified caregivers. The most important part of their rescue operation is people. The more volunteers Sanctuary Rescue has, the more dogs they can help save. Visit www.sanctuaryrescue.com if you are interested in making a difference in an animal's life and helping to better the lives of dogs in our wonderful Midlothian community.
Leave a Comment
About the Contributor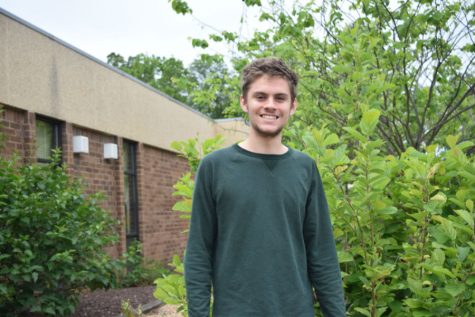 Michael DeMatteo, Marketing Editor
Michael DeMatteo, Class of 2017