World Language Students Take on Washington and Lee
Governor's Foreign Language Summer Residential Academies
Recently, a group of three Midlothian students were selected to participate in the Governor's Foreign Language Academies program. Juniors Halleigh Carson, representing Spanish, Dareen Kang, representing German, and Elizabeth Bolstad, representing French, who applied along with 300 other students, secured three out of only sixty total spots. The program is an extremely competitive competition where students agree to live for three weeks without speaking English and without using their cellular devices. The only way to keep in contact with their family members is by writing letters and waiting for a reply in the mail. Foreign Language students will take part in this esteemed program over the summer from June 23rd until July 14th, at Washington and Lee University.  
When Kang, currently in German 3, first got the news, she described it as "very unexpected," saying that "she's glad that from year one [she] paid attention and did [her] work and got to know the language. Although Kang is anxious about this experience, she is thrilled and looks forward to "[this] great opportunity to improve [her] German."
Bolstad is currently an IB French 4 student, whose brother also attended this program while he was in high school. While she thinks it will "be scary without her phone," she also is excited and a tad apprehensive over this new prospect.
Carson is currently an IB Spanish 5 student, and like Kang and Bolstad, she is enthusiastic for this opportunity, not only because of how difficult it is to get in, but also because she "want[s] to major or minor in Spanish, so this is a good way to test the waters in a college setting." Carson says that this will, in the long run, "make her more confident about Spanish schools." Her parents are "extremely proud" of their daughter's accomplishment.
Interestingly enough, Ms. Travis Jimenez, Carson's teacher, went through this program in high school and was also the director for a number of years. She can attest that students will gain "a lot of cool friends and come back pretty fluent," while in this program. Throughout their time in the program, they also will be able to take classes for which they would not normally have the time. Some of Ms. Jimenez's former students also have taken part in this opportunity, and she feels that her students will and have been "very well prepared because there is no English allowed in the classroom." She also believes that while it will be hard to deal without technology at first, the students will get used to it and the language barrier faster than they think.
Some additional advice for other students who might want to participate in an opportunity like this would be to study, make sure you really want to go before you apply, and make sure to talk to any of the teachers that know about this program, so you know what to expect when you arrive. Congratulations, ladies!
Leave a Comment
About the Contributors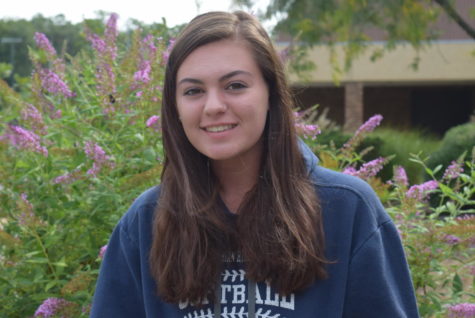 Alyssa Marchese, Midlo Scoop Staff
Alyssa Marchese, Class of 2020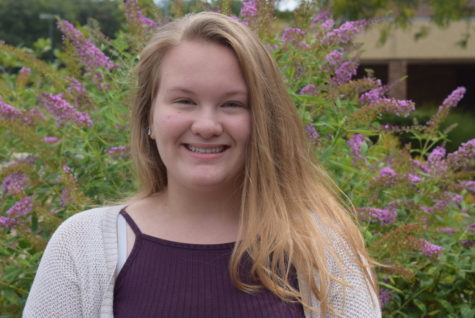 Samantha Johnson, Midlo Scoop Staff
Samantha Johnson, Class of 2020