Silence Speaks Louder Than Words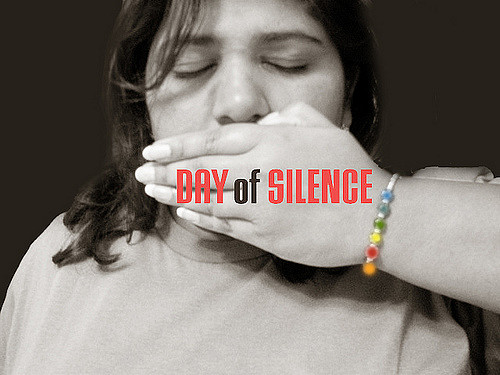 On the morning of Friday, April 27, 2018, students, led by Midlothian High's Gender and Sexuality Alliance (GSA), gathered at the school's entrance, donning signs advocating for the Day of Silence, an annual student-led day of action hosted by the GLSEN (Gay, Lesbian and Straight Education Network), during which students take a vow of silence for the entire school day to spread awareness of discrimination towards the LGBT community, represent the silencing of LGBT students, and commemorate those in the community who have passed due to bullying or assault.  In 1996, Maria Pulzetti started The Day of Silence at the University of Virginia, and since 2001, it has been a nationwide event. Hundreds of thousands of students from as far away as New Zealand and Russia have since joined the United States in taking a vow of silence. On April 27th, hundreds of thousands of students in over 5,000 schools across the nation participated in The Day of Silence, with Midlothian High School being one of them.
Students who chose to participate wore rainbow flag stickers to show alliance and held up note cards that read, "Please understand my reasons for not speaking today. I am participating in The Day of Silence, a national youth movement protesting the silence faced by lesbian, gay, bisexual, and transgender people and their allies. My deliberate silence echoes that silence, which is caused by harassment, prejudice, and discrimination. I believe that ending the silence is the first step toward fighting these injustices. Think about the voices you are not hearing today. What are you going to do to end the silence?"  LGBTQ students, joined by allies and supporters, participated in the event.
According to the Human Rights Campaign, the largest LGBT rights advocacy group in the United States, LGBT youth are twice as likely to be physically assaulted than their non-LGBT counterparts. 92% have reported hearing negative messages about being LGBT. A survey conducted by the GLSEN in 2009 found that nearly 9 in 10 LGBT students have faced some form of harassment at school. 84.6% have reported verbal harassment, and 40.1% reported being physically harassed. Of this 40.1%, 18.8% have reported being physically assaulted at school.
Even though harassment is still a widespread epidemic, the LGBT community has made strides of progress in the past decade. "We've come a long way, but there's still a lot of work that needs to be done," said an anonymous Midlo students. Another student, who also preferred to remain anonymous, commented, "I didn't personally participate, but a lot of my friends who did were harassed by people trying to get them to talk. I think it's important to have an event like this, since we don't really talk about the [LGBT] community a lot in school."
Students who struggle with harassment or bullying in school should tell a trusted adult, such as a teacher or a counselor, or contact The Crisis Text Line by texting HOME to 741-741. The Trevor Project is a 24 hour suicide/crisis hotline specifically for LGBT students, which can be reached at: 866-488-7386.
About the Contributors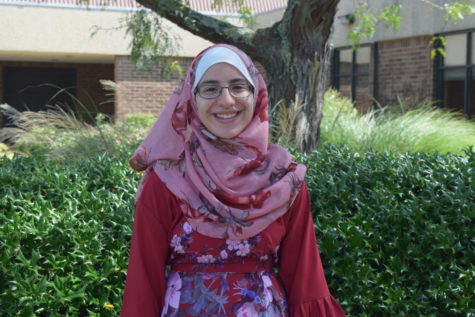 Nour Goulmamine, Midlo Scoop Staff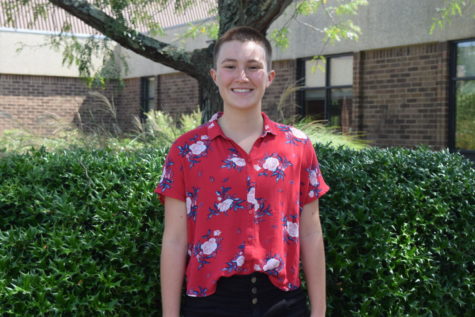 Marisa Ruotolo, News from the Classroom Editor