Hensley Travels to DECA Nationals
DECA Nationals in Atlanta, GA
Hang on for a minute...we're trying to find some more stories you might like.
On Saturday, April 21, 2018, Midlo junior Lauren Hensley, Midlo Marketing teacher and DECA sponsor Mrs. Carolyn Manheim, and Manchester High student Alexandra Chapman, traveled to Atlanta, Georgia, for DECA Nationals. The three hopped on a plane to Georgia, excited to dominate at the competition. This conference is an extremely competitive event for 20,000 of the best, brightest, and most talented marketing students from across the country, as well as in Canada, Spain, Puerto Rico, and a few other countries. Midlothian High School students Sujeet Alwin, Devin McCombs, Finlay Raphael, and Lauren Hensley, qualified to attend the International Career Development Conference (ICDC)  by excelling in their district and state level competitions, but because it was Prom weekend, the other three qualifiers decided not to attend the event. Mrs. Manheim exclaims, "The level of competition at ICDC is very high, and Lauren really studied and prepared for her role plays and tests. She did an outstanding job representing Midlothian High School, and I'm very proud of Lauren for all she has done in DECA this year."
Hensley, Chapman, and Mrs. Manheim visited the Georgia Aquarium, where they had the opportunity to view a dolphin show, as well as a sea lion show that they all thoroughly enjoyed. They also toured behind the scenes at the CNN News Center, at which they saw all of the work that goes into a CNN news broadcast. The three dined at Mellow Mushroom, enjoying a delicious pizza, while at the competition. Also, participants from throughout the state of Virginia stayed in one hotel, so Hensley had the opportunity to meet and get to know many different high school DECA members from across the state. She explains, "It was a cool opportunity, and I met people from different countries such as China, Japan, Germany, Spain, and Honduras. It was a ton of fun."
This year's DLC, SLC, and ICDC definitely proved to be a great success, and next year's is sure to be just as impressive, as DECA continues to prosper and grow. For people who love business and are interested in increasing their knowledge and experience, DECA is an amazing club to join. For more information on the club, contact Mrs. Carolyn Manheim ([email protected]).
About the Writer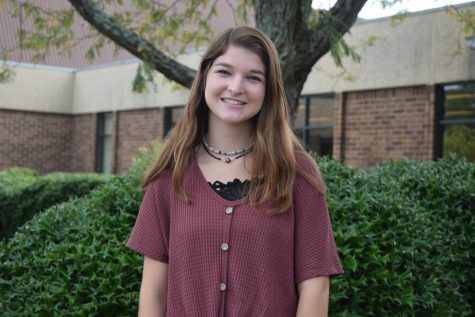 Ashley Manheim, Midlo Scoop Editor-in-Chief
Ashley Manheim, Editor-in-Chief, Class of 2020