A Quiet Place Leaves Viewers Speechless
A Movie Review for a Rising Suspense Thriller
With a rotten tomatoes score of 95%, the new movie A Quiet Place, directed by John Krasinski, is generating a tremendous amount of positive buzz, as it boasts No.1 at Box Office for the third week in a row. The movie was first introduced as a simple idea in 2013, before it was turned into a speculative script in 2017 and finally released on April 6, 2018. This Paramount Pictures production cost $17 million to make and has already made over $132 million in revenue in the time it has been in theaters. Krasinski's film has become Paramount's biggest hit since the 2016 release of Transformers: The Last Night.
The film follows a young family,who are the only survivors of an apocalypse caused by deadly alien creatures, who are blind and possess hypersensitive hearing and a thirst for blood. For the Abbott family, silence means survival, as every creak of a board could provoke the creatures to attack. These creatures and their capabilities are truly frightful. Emily Gundel recounts, "There would be times when I was terrified and other times when I would be balling my eyes out." This film has a new take on the type of suspense and horror created over the years that demands to be seen. 
John Krasinski  and his real wife Emily Blunt portray the parents. Millicent Simmonds (the oldest daughter), Noah Jupe (oldest son), Cade Woodward (youngest son), and twins Evangelina and Ezekiel Cavoli (newborn) play their onscreen children. Both Simmonds, as well as her character, are deaf, which proves to be both a difficulty and an advantage for her character in the film.
With an rating of PG-13, A Quiet Place is gruesome and suspenseful with several astonishing heart-rending twists. For viewers who love horror and suspense movies, this is definitely a must-see that is worth the money and time. The optimal setting for this heart-pounding movie is in a crowded theater shrouded in the dark, where even the drop of a pen can be heard. This film is the epitome of an emotional ride. Rachel Bybee states, "My legs were trembling the entire time. A single tear fell at the end. It was extremely intense, and I have yet to recover."
About the Writer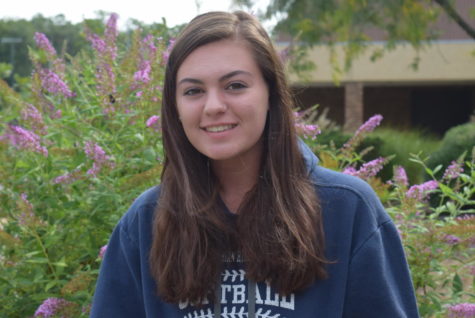 Alyssa Marchese, Midlo Scoop Staff
Alyssa Marchese, Class of 2020