TV Review: On My Block
On My Block: a Netflix Original Series
Hang on for a minute...we're trying to find some more stories you might like.
On March 16, 2018, On My Block aired as a Netflix Original. It's a coming-of-age comedy following four bright, street-savvy friends, as they maneuver their way through high school in the gritty inner city of South Central Los Angeles. With an 8.3/10 from IMDB and a 93% from Rotten Tomatoes, On My Block receives a critical consensus as the "stylized teen drama you didn' t know you needed." 

The show stars Monse Finnie (Sierra Capri), a teenage writer, who is starting high school with her best friends, Cesar Diaz (Diego Tinoco), Jamal Turner (Brett Gray), and Ruby Martinez (Jason Genao). When Monse arrives home from writing camp, she finds Jamal and Ruby on the outs with Cesar, who had joined a gang called the Santos, led by his older brother Oscar "Spooky" Diaz (Julio Macias). Knowing they can't make it through high school without each other, Monse brings the group back together. Not long after, the arrival of Olivia (Ronni Hawk) upsets the balance of the friendship. As the teenagers navigate the ups and downs of high school and their relationships, Cesar's friends put their heads together to pull him out of the gang.

With the tragedy and heartfelt sadness also comes a comedic view. On My Block portrays problems to which every teenager can connect. With overprotective parents, gangs and violence, and even breakups and hookups, Monse and her friends grow closer with every problem. Unlike High School Musical where everything turns out okay, and high school is a happy, cheerful place, On My Block shows the true side of what goes on in high school, and teenagers everywhere in the world love it. With a heart-wrenching cliffhanger, season one ends with every viewer in awe,  anxiously waiting for season two. 
About the Contributors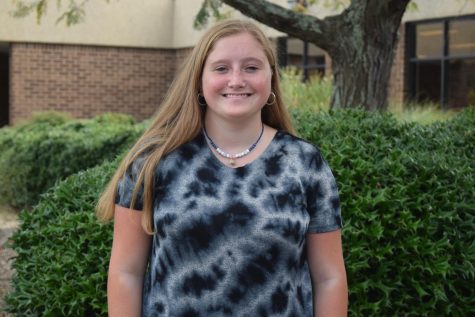 Emily Gundel, Midlo Scoop Staff
Emily Gundel, Class of 2021