Class of 2019 Elects Senior Officers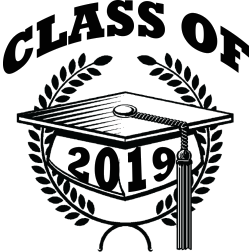 On the day before Spring Break, Midlo Principal Shawn Abel announced the results of the Class of 2019 senior elections. Congratulations to the following students, who will represent their class next year: President Sujeet Alwin, Vice President Josue Candelaria, Secretary Amanda Chok, Treasurer Dalan Pham, and Historian Maclane Self. After collecting signatures from fellow rising seniors, hanging posters around the school, filming campaign videos, collecting teacher recommendations, and racking up enough votes to win, they look forward to making significant contributions to the Class of 2019.
Sujeet Alwin is prepared for the job, for this isn't his first rodeo. As the current Junior Class President, he is ready for term two, saying,  "I'm very eager to be representing the voice for the class of 2019 again. Senior year is going to be epic!" Alwin wants to focus on allowing the entire student body to be heard. The primary duties of the class president include working with students to resolve problems and communicating ideas determined by the council to the class. Alwin plans to continue organizing student activities and events and building funds for the senior class, while also maintaining the role of being a token student voice representative.
The role of the Vice President is to attend typical officer meetings, act as the chairperson for Angel Tree, organize volunteers for courtyard clean up, promote community service, advocate ideas for fundraising, etc. Josue Candelaria is another well prepared second term candidate. In the 2017-2018 school year, he represented the class of 2019 as Junior Class Secretary. Candelaria's experience set him apart from the other candidates in his field. He's ready to bring fresh ideas for fundraising and a possible senior class trip for the new school year. 
Secretary Amanda Chok is the only first-time officer on the Senior Council. After running for office twice before, the third time proved lucky for Chok, who shares, "I attended an informational meeting for the senior campaign. I was hesitant at first, but Mrs. Manheim encouraged me to run – and now here I am. Third time's the charm." Chok is most excited to decorate a parking space, organize senior events, and help plan a senior trip with the the rest of the Senior Council. She also plans to advocate for more personalization opportunities for graduation purchases.  Chok is excited to join the team.
Treasurer Dalan Pham is another returning office member. She wowed the Class of 2019 two years in a row with her unique campaign videos and long list of accomplishments. Pham has planned a webpage, specific to the rising senior class, where students will stay connected, providing updates and information on upcoming events. After putting in significant time and effort into the events of the 2017-2018 school year, she has many fundraising plans and fun activities in store before next year's graduation.
Maclane Self looks forward to his final year of high school as the Senior Class Historian. With his advanced knowledge in photography and videography, he is prepared to participate in senior events with his camera on hand. As the Junior Class Historian, Self took photos of pep rallies, the powderpuff game, and other exciting school events, and plans to make a junior class wrap-up video at the end of the school year. This year, he has new goals: "I'm going to be working really hard to attend senior activities and document the entirety of them. As I am responsible for creating the senior video at the end of the year, I will be trying to acquire ample footage to ensure a long and entertaining video. I want such video to give the seniors the feel of an old scrapbook that holds all their memories from a pivotal part in their life." Self looks forward to standing in the front of the student section at football games, claiming a closer parking spot, and enjoying an extended lunch, but he says, "I'm most excited for graduation."
About the Writer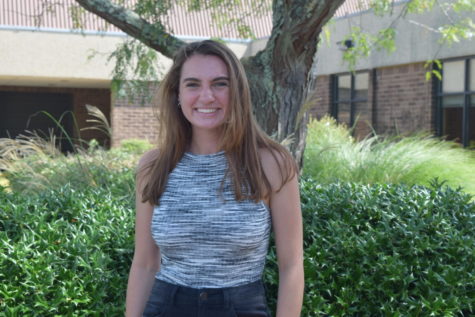 Carrie Rowley, Midlo Scoop Staff