Madame Mazzola Earns Teaching Honor
Jane J. Baskerville Community Award for Excellence in Promoting World Languages Through Teaching and Beyond
On Thursday, March 29, 2018, Midlo French teacher Madame Catherine Mazzola received recognition for her contributions to Midlothian High School and the community.
The Jane J. Baskerville Community Award for Excellence in Promoting World Languages Through Teaching and Beyond went to French 3, 4, 6, IB French 4, 5, 6, and AP French Language Madame Catherine Mazzola. Mazzola earned her B.A in French from Virginia Commonwealth University. This is her 10th year teaching and her third at Midlothian High School. She has made outstanding efforts in promoting world languages and has consistently contributed to the quality of world language education in Chesterfield County. Madame Mazzola has demonstrated sensitivity to cultural diversity and consistently models best practices.
Freshman Sydney Boehman states, "She is an amazing French teacher; she understands how to teach the language and make it fun. She is a great person."
Congratulations to Madame Mazzola! Thanks for all you do.
About the Contributor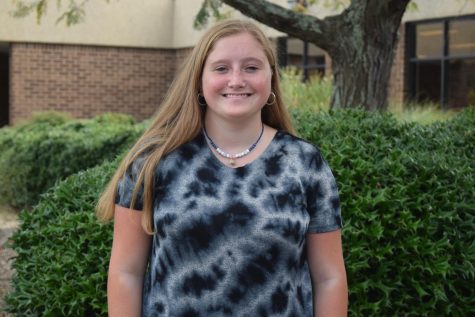 Emily Gundel, Midlo Scoop Staff
Emily Gundel, Class of 2021