A New Taste Of Korea
Zzaam! Fresh Korean Grill Restaurant Review
Zzaam! Fresh Korean Grill located in Carytown and Midlothian in Commonwealth Center is a fast, fresh, and delicious alternative to the usual Korean restaurants around the area. Zzaam offers a speedy carry out and dine in experience, along with delivery at the Carytown location, and recently added Kokee Bubble Tea to both locations.
Zzaam boasts an easy 4-step process: start by choosing either a Kimchi burrito, rice, salad, or noodle bowl, then choose a protein of chicken, pork, beef, or tofu. After the protein, Zzaam! offers patrons a choice of 6 toppings out of 14, and lastly, a choice of sauce finishes the process. In addition to the popular bowls, Zzaam! also offers several other dishes, such as the chef's special Jap Chae (potato noodles), Man Doo Guk (dumpling soup), and special Korean tacos.
With a cute urban environment, Zzaam! makes it easy for customers to let go and relax with friends and family over a delicious and fulfilling meal> The new addition of Kokee Bubble Tea makes the meal even sweeter and definitely more pleasing. The setting gives off an easy-going vibe, as patrons scatter themselves across the moderately sized restaurant, with K-pop music playing lightly in the background.
The restaurant's popular reviews show that Zzaam! has become a top pick for a quick Korean cuisine. Junior Amanda Chok shares, "I've only tried the rice bowl, and from that, I already really like it. The bowl is pretty big, so you can fit a lot in there, and I love Boba, so I go a lot."  For their a tasty meal and good service, Zzaam! earns 5 out of 5 stars.
About the Contributor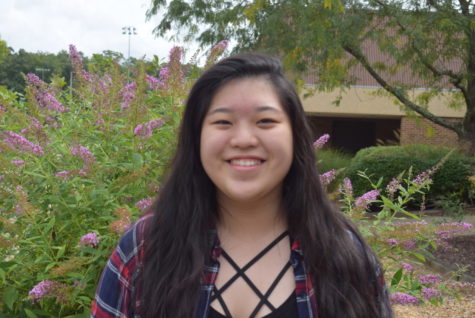 Anna Chen, Midlo Scoop Staff