Señora Smith Wins Award for Innovation
Jane Crouch- Reider Award
On Thursday, March 29, 2018, Señora JoAna Smith, who teaches Spanish I and III at Midlothian High School, received the Jane Crouch-Reider Award.
Señora Smith earned her B.A in Spanish from Randolph-Macon College and her ESL Certification from George Washington University. This is her 12th year teaching and her first at Midlothian High School. She exhibits enthusiasm for teaching world cultures. Smith possesses sensitivity in meeting diverse needs of students and remains committed to enriching the total school community, consistently models best practices, and exhibits dedication to the profession as indicated by participation in professional activities.
Señora Smith's students believe the honor is well-deserved; in fact, freshman Jackson Boyd states, "Mrs. Smith is really kind and super smart."
Congratulations, Señora Smith. Thank you for going above and beyond each day at Midlo.
About the Contributor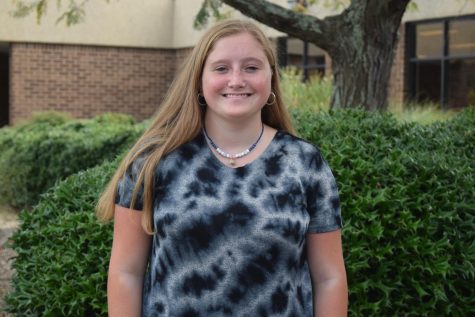 Emily Gundel, Midlo Scoop Staff
Emily Gundel, Class of 2021