Business Scholars Receive Deserved Recognition
National Business Honor Society Induction
Hang on for a minute...we're trying to find some more stories you might like.
On Wednesday, March 28, 2018, the National Business Honor Society inducted 17 new members in Midlo's Closed Commons during Midlo Morning. As an inductee, each student met the requirement of being an upperclassman, completing three business classes, having a 3.5 GA in their business class, having a 3.0 overall GPA, and passing a screening performed by a local selection committee. Mrs. Yvonne Mullins describes these students as "a fabulous class" and felt "so pleased with the caliber of business students at Midlothian High School." During the celebration, guest speaker, Mr. Ken Ampy, CEO of Astyra Corporation, a Richmond-based staffing and consulting firm, took the time to offer words of wisdom, encouraging the inductees to pursue their passions.
Congratulations, NBHS inductees!
Brooke Bailey
William Brown
Kyle Daniluk
Jade Durant
Jack Finkbeiner
Ronald Finley
Sarah Louth
Thomas Olivero, III
Clay Robb
Robert Rowley
Nicole Scampoli
Tyler Schrimpsher
Jack Stid
Ryan Stites
Amanda Chok
Joseph Hester
Da-Lan Pham
About the Contributor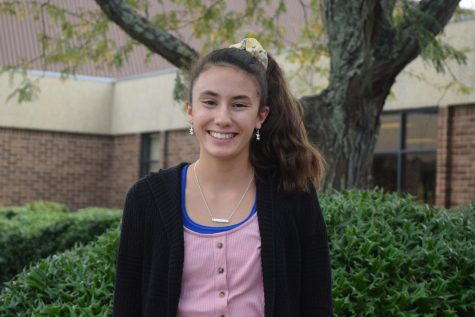 Katherine Krievs, Midlo Scoop Editor-in-Chief