Midlo FBLA Dominates Regionals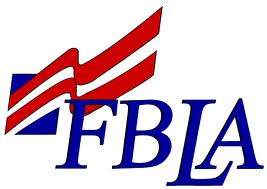 Hang on for a minute...we're trying to find some more stories you might like.
On Wednesday, March 14, 2018, FBLA members gathered with Mrs. Yvonne Mullins during Midlo Morning to recognize all of Midlo's regional FBLA winners. Midlo's FBLA chapter entered students in 41 different business competitions, and these talented students crushed the competition, bringing home 36 1st and 2nd place wins which gives each of these students the opportunity to travel to the prestigious state competition in Reston, Virginia. This competition takes place during spring break, and students always love this competition. Midlothian High School also received the Largest Chapter Award, with a whopping 208 members in the FBLA club, an extremely impressive and intimidating number for other schools.
Congratulations to the following FBLA Regional competitors who won, and a special congrats to the 1st and 2nd place winners as they are eligible to compete at the state competition:
First Place Winners:
Katie Daniluk – Accounting I
Tyler Schrimpsher – Advertising
Clay Robb and Robbie Rowley – Banking & Financial Systems
Zoe Koutafaris, Ally Marmo, and Sarah Nugent – Broadcast Journalism
Nathan Brown – Business Calculations
Maddie McGregor – Business Communications
Tyler Ezell, John Williams, and Terry Lee – Business Ethics
Bryson Miller – Client Services
Richard Corp – Coding and Programming
Kyle Clarke – Economics
Thomas Olivero and Logan Shapiro – Emerging Business Issues
Kyle Daniluk, Devin McCombs, and Ryan White – Entrepreneurship
Beth Lasch, Sai Poluri, and Jason Li – Global Business
Devin Bennett – Insurance and Risk Management
Shelby Harris – Introduction to Business Communication
Katie Kinskie – Introduction to Business Procedures
Ben McCormack – Introduction to Business Presentation
Lena Caffall – Introduction to FBLA
Mya Manson – Introduction to Financial Math
Chris Carillo – Introduction to Information Technology
Makayley Crisp – Introduction to Parliamentary Procedure
Nolan Williamson – Introduction to Public Speaking
Justin Penn – Job Interview
Chris Dutton, Ian Gray, and Thomas Gray – Management Decision Making
Sarah Arezo, Joe Hester, and Will Pomeroy – Marketing
Hunter Pate – Organizational Leadership
Nicole Scampoli – Personal Finance
Enjhalika Esmena – Public Service Announcement
Brooke Bailey – Public Speaking II
Jack Stid – Securities & Investments
Alyssa Black, Jade Durant, and Erin Fogle – Social Media Campaign
Second Place Winners:
Paul Covert – Accounting I
Jake Cohen & Andrew Butterworth – Banking & Financial Systems
Sujeet Alwin and Da-Lan Pham – E-Business
Evan Heine, J. P. Jarrett, and Liam Wasson – Global Business
Brad Lipsteuer – Help Desk
Jakob Marshall – Introduction to Business
Olivia Nealon – Introduction to Business Communication
Katie Krasner – Introduction to Business Procedures
Tyler Proctor – Introduction to Financial Math
Carter Averett, Carson Fuller, and Smith McGuire – Management Decision Making
Ben Clarke – Organizational Leadership
Will Bates – Personal Finance
Luke Manheim – Spreadsheet Applications
Bradley Fellstrom and Zachary Tucker – Website Design
Third Place Winners:
Gabby McGinnis – Advertising
Avais Gilani – Computer Problem Solving
Liam King – Cyber Security
Colin Bischoff – Economics
Jaron Walker – Impromptu Speaking
Nicholas Flynn – Introduction to Business
Drew Mayo – Word Processing
About the Writer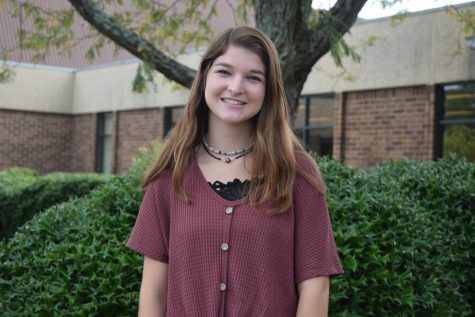 Ashley Manheim, Midlo Scoop Editor-in-Chief
Ashley Manheim, Editor-in-Chief, Class of 2020