Midlo Students Teach Latin Basics
Midlo Latin Students Teach Watkins First Graders
What do you get when you combine 45 Latin students and 9 classes of 1st graders at Watkins Elementary? Wonderful moments of joy, laughter, and learning! The high school students worked hard to plan creative lessons for their young students on the Latin basics: numbers, colors, animals, mythology, et cetera. 
On every Thursday of February and two weeks of early March 2018, Midlothian High School's Latin students taught Latin basics to nine first grade classes at J.B. Watkins Elementary School. Chris Dutton, a junior in Latin III, reports that his favorite activity with the first graders was "playing hopscotch with Roman numerals". Ian Gray, a junior in Latin III, shares that it was "very fun" to "teach the kids how to play Latin Bingo" with the Latin alphabet and Roman numerals.
It was such a delight for Mrs. Petersen and Ms. Rebman to see their students develop as leaders, creators, and role models. After five weeks, all were sad to see the program come to an end.  Multas gratias to all who participated!
About the Contributor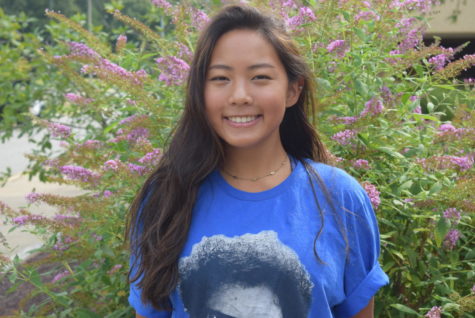 Joy Li, Midlo Scoop Staff