Try Your Luck With Tasty St. Patrick's Day Treats
Try these tasty treats for a lucky St. Patrick's Day! Enjoy!
Ingredients:  
1 Ghirardelli brownie box mix

8-10 Mint Oreos

1 1/4 c. all purpose flour

1/4 t. baking soda

1/4 t. salt

1/2 c. unsalted butter, softened

1/4 c. plus 1 TBLS brown sugar

1/4 c. plus 1 TBLS granulated sugar

1 egg

1 t. vanilla extract

1/2 c. mini -chocolate chips

1/2 c. Dark Choclolate Mint Green M+M's for garnish
Instructions:
Preheat the oven to 350 degrees, line a 9 x 13 pan with foil or parchment paper, and spray with baking spray.

Make brownies according to package directions and pour batter into the prepared pan.

Break up Oreos by hand and place them on top of the brownie layer. (See photo.)

In a medium bowl, sift together flour, baking soda, and salt. Set aside.

In a large mixing bowl, cream together the butter and two types of sugars until blended. Add egg, vanilla, and mix. Add flour mixture and mix thoroughly until blended.

Stir in mini-chocolate chips by hand. Mixture will be thick.

Divide dough into several parts, flatten them by hand, and place them on top of the brownie and cookie layers in the pan and pat down slightly. (Cookie dough does not have to completely cover brownie and cookie layers.) You can allow brownie and cookie pieces to "peek" through. (See photo.)

Press M+M's into the top and place the pan in the oven and bake for approximately 28-36 minutes or until the top is golden brown and the center is set, and a toothpick comes out fairly clean.

Allow to cool for at least 45 minutes before cutting them into approximately 24 bars.
Ingredients:
Nutter Butter cookies

orange chocolate melts

green chocolate melts

chocolate chips

sprinkles
Instructions:
Melt the chocolate in a microwave safe bowl.

Dip one end of the Nutter Butter cookies into the melted chocolate.

Sprinkle the sprinkles on the melted chocolate before it cools.

Place on a plate and refrigerate until solid.
Ingredients:
1 can Pillsbury Grands Flaky Layers Biscuits

2 C powder sugar

1/4 C milk

1/2 tsp vanilla

1 Box of Fruity Pebbles cereal, all colors separated

1 Bag of gold cake sequin sprinkles

2 C shredded coconut

1″ Cookie biscuit cutter
Instructions:
Using several bowls to separate the Fruity Pebbles cereal by color.

Remove biscuits from the can; do not flatten; and use a 1-inch circle biscuit cutter to cut the holes out of the center of each biscuit.

Air fry the donuts at 350 degrees for 5 minutes.

Using a medium mixing bowl, combine the powdered sugar, milk, and vanilla and mix with a whisk until smooth and combined.

Dip the donut into the icing to coat the top.

Lightly shake the donut to get rid of excess frosting.

Place the dipped donut onto the cookie sheet.

Sprinkle shredded coconut onto the bottom half of the donut.

Starting with your red Fruity Pebbles, place a layer of the red on the top of the donut.

Repeat steps with the orange, yellow, green, blue, and purple until you have a complete rainbow.

Place a few gold sequin sprinkles where the rainbow meets the shredded coconut to create the 'pot of gold.'

Let donut icing harden for about 5 minutes before enjoying!
Ingredients:
3 cups vanilla ice cream

1 cup whole milk

1/4 teaspoon mint extract, not peppermint

9 drops food coloring

whipped cream

green sanding sugar

maraschino cherries
Instructions:
Mix the ice cream, milk, extract, and food coloring on high in your blender.

Top with whipped cream, sanding sugar, and a cherry.
Ingredients:
Airheads

Extreme Rainbow Bites

small square pretzels

Rolos candy

gold sugar crystals
Instructions:
Use a cookie sheet, lined with parchment paper, and place pretzels in rows.

Add 1 Rolo candy in the corner of each one and put in oven at 250 degrees for 2-3 minutes, just enough so that the chocolate adheres to the pretzel.

Take out and immediately add edible glitter to top of Rolo.

Put 1 rainbow Airhead leaning up against the Rolo. 
Leave a Comment
About the Contributors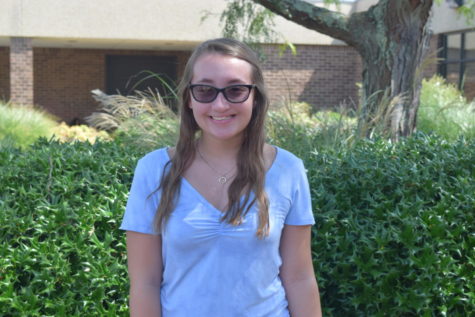 Sarah Moskovitz, Midlo Scoop Staff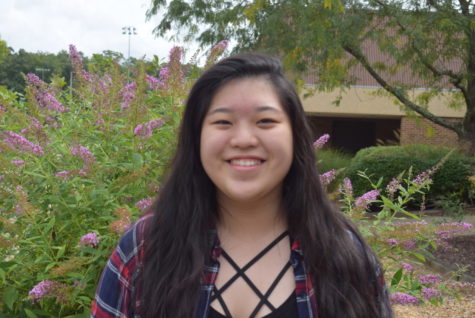 Anna Chen, Midlo Scoop Staff