Amazing Cellist Shares His Story
Jason Hwang Describes His Success In Music
Jason Hwang, a cellist in the Midlothian High School orchestra, has just come off a year in Korea, where he furthered his musical career and studied, and he continues to succeed back in Midlothian.  Jason is a part of the IB class of 2019 and is paving his way in the Midlo family. He has recently joined the Richmond Youth Orchestra, where he participates in the highest level orchestra, RYSO. At the end of February, he and three other members of the Midlo Orchestra auditioned for All-Virginia Orchestra, where the most prestigious musicians try to earn their spot in the ensemble. A day after he auditioned, the results returned; Jason had scored above all the other cellists in Virginia by a landslide. Midlo orchestra conductor Mr. Taylor Fletcher commented that "Jason has been a joy to watch his progress in his musical career, as well as watching him succeed after all the hard work."
When did you start playing the cello?
I started playing when I was five years old. My parents really influenced me to enjoy and start music. I knew from starting at such a young age that I would strive for the best when I got older. Playing the cello with so much competition really put a fire underneath me to strive for my best and enjoy playing as well. 
How did you prepare for such a big audition?
I tried not to think about how big of an audition this really was for me, in that I know it would make me nervous enough to not do well. Consistent practicing really helped me focus and try my best. I had to practice all of the elements that would aid in my audition, such as all my three octave scales, sight reading, and the insanely hard music that was required for the audition. 
Which event or piece of music really impacted you as a cellist?
One piece that has really impacted me as a musician was the Elgar Cello Concerto. This piece really tested my ability, and it was hard when I first tried to play it. I remember practicing it for so long, and when I finally got the hang of it and made it sound like it was supposed to, it became my favorite of all time. 
How does it make you feel that you made such a prestigious orchestra? Explain your experience. 
Making it into such a rigorous orchestra was like a pat on the back to all of the hard work that I have done and will still do. It was an amazing feeling to especially make first chair of the cellos because I had come off of a few competitions before All-Virginia that didn't really work out for me. Knowing that I had practiced so much for this really paid off in how good the feeling felt. I really just had to get my head into practicing and understand that I wanted a position in the orchestra really bad. 
When you aren't playing cello, which hobbies do you enjoy?
I really like playing golf and hanging out with my friends. However, since I just got back from Korea, where I studied and played cello for a year, I was not able to join the Midlo team. Golfing really relaxes me, and I know I can always turn to it when times are tough. Hanging out with my friends is something I really enjoy as well. 
Leave a Comment
About the Contributor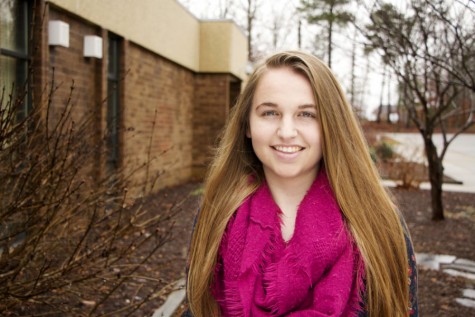 Merrill Livingston, Midlo Scoop Staff
Merrill Livingston, Class of 2018