Travel Destination: Richmond's Brown's Island
Richmond City, the heart of Virginia, offers more than the stunning Virginia State Capitol building and its historic environment. It also boasts hip restaurants and other fun tourist attractions, such as Brown's Island. With the James River surrounding the cluster of rocks, the island offers much more than just a scenic view.
Brown's Island, established in 1789, is situated over the Haxall Canal and offers numerous activities for people of all ages. This free, family-friendly experience allows anyone to come in and enjoy a picnic, read a book, stage a picturesque photo shoot, or throw a Frisbee with friends. Brown's Island also hosts events for the public, such as local concerts every Friday and festivals; the area is also available to rent, so new events always pop up. At the north end of the island, the Tyler Potterfield Memorial Bridge, a stunning attraction in its own right, overlooks the James River and offers the view of Richmond's beautiful skyline. The city welcomes everyone to stroll on the bridge or bring bikes for a breezy ride.
As one of Richmond's jewels, Brown's Island definitely provides a prime location for people to enjoy the beauty of the outdoors and experience its relaxing atmosphere. Need something to do this weekend? Check out Brown's Island and the Tyler Potterfield Memorial Bridge.
For more information on Brown's Island, click here.
About the Contributor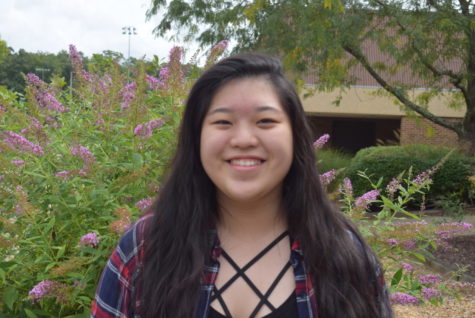 Anna Chen, Midlo Scoop Staff