Dream Big. Never Quit.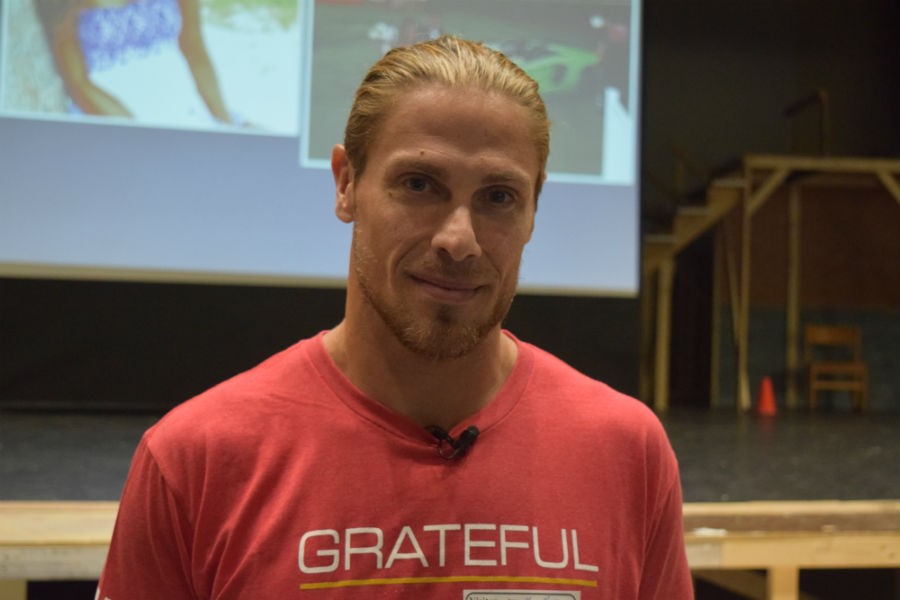 University of Richmond alumni, Marc Megna, visited Midlothian High School on Monday, October, 26th, to speak to aspiring young athletes about his past and present experiences. Randy West, Midlothian football assistant coach and coordinator for the Trojan Live Network (TLN) and Mr.Megna have been close friends for many years, and Mr. West made it possible for this special motivational speech.
Megna comes from a small, quaint town in Southern Massachusetts. He grew up playing youth sports, mainly football, with his older brother, whom he credits as the better athlete of the family. His mother raised two boys on her own and taught Megna two very important things: to have a good work ethic and to never give up. As a kid, Megna was never in the best shape as an athlete, which caused him to be insecure about his appearance and his abilities. At a young age, he made a goal for himself to be a better and stronger athlete, and with the help of Vincent Fitzgerald, who acted as a father figure to him, and his grandfather, that goal became a reality. Megna began studying athletes he aspired model, working hard in school to maintain sufficient grades, and practicing five times longer and harder than anyone of his other teammates. In order to be the best at football, that meant he had to sacrifice much of his childhood and teenage years to devote his time to practices and schoolwork, which paid off in the long run. During his senior year of high school, he played inside linebacker for his school team. He planned to join the Marine Corp. after graduation; however, after one of his final games of the season, Jim Reid, the defensive coordinator at the University of Richmond, approached him. On the spot, Reid offered Megna a full scholarship to play at Richmond, and just like that, all of his hard work and sacrifice turned into an unbelievable opportunity.
At the University of Richmond, Megna began playing as a defensive lineman, a position he had never played before. The heat in Southern Virginia started to get to him, along with only playing fourth string and maintaining only a 1.7 GPA, so he wanted to give up. He called his mother one night telling her how he was going to come back home because he was not strong enough to stay with football. She told him that he would never forgive himself if he gave up. His mother is the reason he continued to play throughout college, and when he decided not to quit, she wrote him a letter that he still has to this day about how proud she was of him and how she knew he could do anything he set his mind to, and at the end of the letter, she wrote, "Dream Big. Never Quit," a quote that has inspired Megna his entire life.
After college, Megna was drafted by Bill Parcells and the New York Jets. He went from New York to New England to play for the Patriots, which is where he began his signature "fist pump" after a nice play to get excited about the game. Megna also played for the Cincinnati Bengals, and also for a few years in Canada.
Marc Megna is living proof that in order to be extraordinary, he must first put in the effort to get there and to accomplish his dreams and goals. Megna says, "Only greatness comes from hard things," and he spent his whole life making sacrifices and working hard in order to become the great player he is today. He wants student athletes to remember what is mother told him: "Dream Big. Never Quit."
About the Writer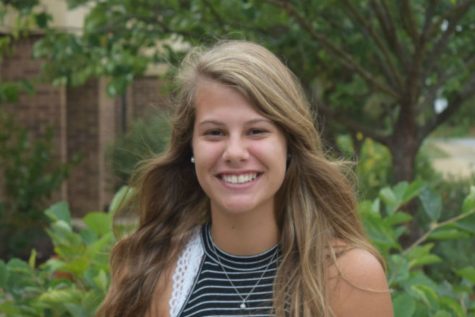 Sydney Van Horn, Midlo Scoop Staff
Sydney Van Horn, Class of 2017