1982 Midlo Alum's Bravery Featured in New Film
15:17 to Paris Shows the Moogalian's Heroic Role in Stopping Paris Train Attack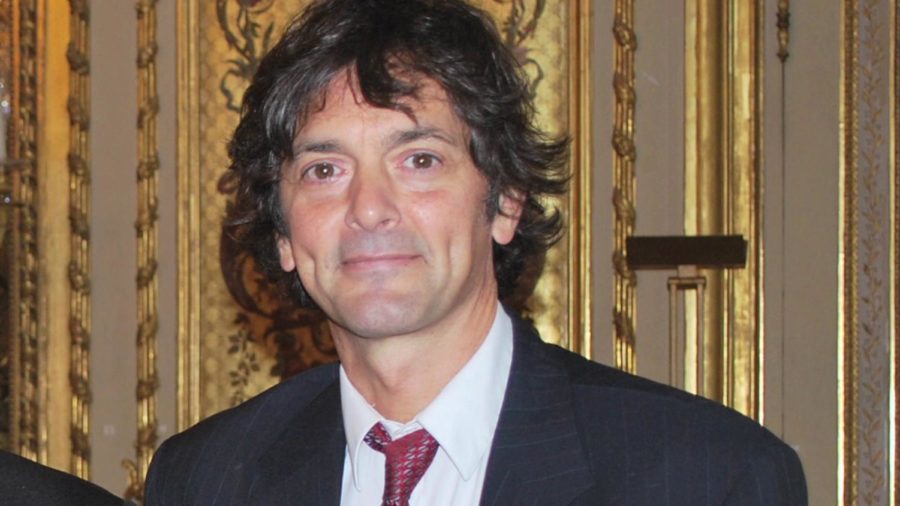 On August 21, 2015, a Moroccan-born gunman boarded a train from Brussels, Belgium to Paris, France. Class of 1982 Midlothian High School alum Mark Moogalian noticed the man, as he entered a bathroom with a suitcase in hand. As the gunman emerged from the bathroom, Moogalian, immediately confronted him and wrestled the AK-47 rifle out of the his hands. The gunman immediately pulled out a handgun, shooting Mark in the back. At that moment, Spencer Stone, Aleksander Skarlatos, and Anthony Sadler took action, disarming the gunman and saving the lives of the travelers aboard the train. Stone saved Mark Moogalian's life by putting two fingers on the bullet hole to stop the bleeding. As they waited for the paramedics to arrive, Stone engaged Moogalian in small talk, asking his name, where he was from, and telling him he was a hero.
After these horrific events, they rightly received international acclaim and commendation, including France's Legion of Honour, an award presented by then-French President Francois Hollande. Mark Moogalian, who had gotten to know Spencer Stone, Anthony Sadler, and Aleksander Skarlatos very well on the train, publicly thanked Spencer Stone for saving his life with his courageous actions.
About Moogalian, Kendra Bailey Morris, a member of a band Moogalian had created in their college days, commented,  "I am absolutely not shocked at the fact [that] he was the first one to jump up and instinctively do this." Born in North Carolina, Mark Moogalian moved to Midlothian, Virginia, at age 15. After graduating from Midlothian High School, he studied psychology with a minor in philosophy at Virginia Commonwealth University. He worked in construction while pursuing a music career before setting out to explore Europe. In France, he made a life for himself, marrying his wife Isabelle Moogalian in 2003.
After his bravery on the train, Moogalian became a sort of "forgotten hero". That is, until he received an unexpected phone call last spring with an offer to play himself in the movie 15:17 To Paris. This Clint Eastwood film would be mainly based on the book written by Spencer Stone, Anthony Sadler, and Aleksander Skarlatos on the event. Several of the people involved in the incident play themselves in the movie, including Mark Moogalian and his wife Isabelle Moogalian To film the movie, producers rented a train similar to the one where the incident took place. When asked if it was difficult to board the train to recreate such an emotionally involved event, Mark Moogalian replied, "It is weird, but when it got weird, I just remember thinking, Okay let's get weird." Moogalian kept this persistent attitude as he continued to film through his father's death, which took place in August on his first day of filming. 
Mark Moogalian believes the film's end product offers an accurate portrayal of book, although it proved difficult to fit all details in the film. 15:17 to Paris comes out nationwide on Friday, February 9, 2018. The group gathered last week at a press screening in Paris, France. Mark and Isabelle Moogalian sat in the front row, accompanied by the three other brave Americans and Chris Norman, who helped overpower the gunman.
For more information, check out these articles from the Richmond Times Dispatch:
Ex-Richmonder plays himself in a Clint Eastwood Film
About the Contributors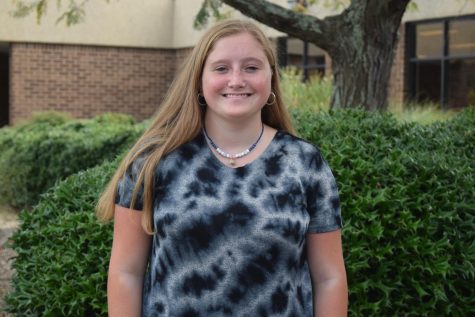 Emily Gundel, Midlo Scoop Staff
Emily Gundel, Class of 2021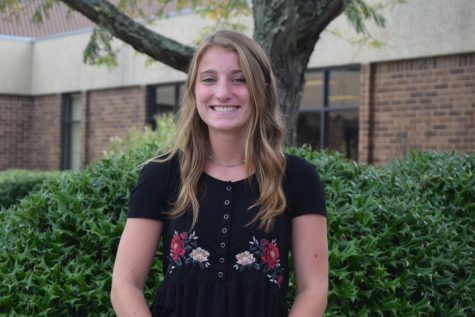 Maddie Burke, Editor-in-Chief
Maddie Burke, Editor-in-Chief, Class of 2021