Music Theory Students Give New Twist to Classic Tune
Dual Enrollment Music Theory Classes
Hang on for a minute...we're trying to find some more stories you might like.
Mr. Gordon Rawls teaches Dual Enrollment Music Theory, during which music lovers analyze the musical nature selections and learn the history of great composers. During the 2017-2018 school year, twelve students take this class to further their passion and love of music. One task of music theory students is to produce their own score and harmonies to Twinkle Twinkle, Little Star.  Senior Caroline Hopper states that she finds it "interesting to take an old classic and create [her] own music based off of the musical techniques that [she] loves." Compiling a music score comes with difficulties, but with Mr. Rawls's support, the students reach their goals.
The first step to tackling Twinkle Twinkle, Little Star was to write all the notes on Noteflight.com, which allows the students to listen the music they just wrote on the music lines. Next, they added the harmonies and melodies, ranging from soprano to bass. At the end, each student presented his or her rendition of the classic to the class. Music theory taught these Midlothian students how to analyze and appreciate music even more.
About the Contributor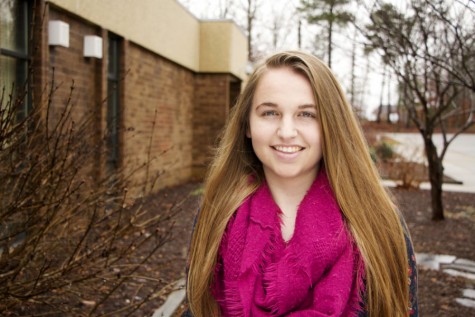 Merrill Livingston, Midlo Scoop Staff
Merrill Livingston, Class of 2018