Midlo Scores Wins In Forensics and Debate Competition
Forensics and Debate Invitational Competition at Cosby High
On Saturday, January 20, 2018, the Midlothian High Debate and Forensic Speech team traveled to Cosby High School for competition. As the last competition before heading to Varsity Regionals, some competitors decided to branch out and experiment with new categories. Freshman Makayley Crisp, who has performed with Midlothian's  team since her eighth grade year, bravely tried Impromptu Speaking, an event in which competitors are given three random topics with no prior warning. The diverse topics can range from ordinary objects all the way to famous celebrities. After choosing one of the topics, they then have seven minutes to prepare and deliver a speech about the topic.
Despite tough competition in both speech and debate categories from some of the best schools in the state, Midlothian still scored well in multiple categories. Seniors Jason Li and Sai Poluri disputed their way to 2nd place in Varsity Public Forum Debate, an event in which two pairs debate trending controversial topics. Sophomores Courtney Galligher and Nour Goulmamine received 4th place in Duo Interpretation, and although it was the first debate competition for freshman Sam Perez, she achieved 4th place in Novice Lincoln-Douglas Debate.
The next stop for the Debate and Forensic Speech team is the Varsity Regionals competition on February 10th. Varsity competitors will travel to King George High School, where they will perform against talented individuals from throughout the region.
Congratulations to the following talented Debate and Forensic Speech students:
Jason Li & Sai Poluri – Varsity Public Forum Debate- 2nd place
Courtney Galligher & Nour Goulmamine – Duo Interpretation- 4th place
Sam Perez – Novice Lincoln-Douglas Debate- 4th place
About the Contributor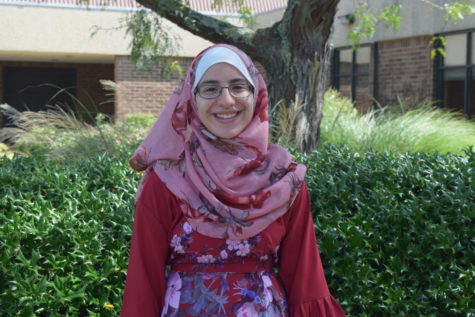 Nour Goulmamine, Midlo Scoop Staff