Scholars Shooting Through Summer
Brianna Cantrall attended the Virginia Space Coast Scholars Summer Academy last summer.
Last summer, Midlothian High junior Brianna Cantrall and two other Chesterfield County students, among a small crowd of students from across the state, immersed themselves in the Virginia Space Coast Scholars Summer Academy, a competitive summer program about STEM research. For seven days, they attended the NASA Flight Facility at Wallops Island, where they came face-to-face with NASA professionals and learned about the latest technology and missions.
The Virginia Space Coast Scholars program gives sophomores in Virginia the chance to focus intensively on scientific, engineering, and technological skills used in current NASA missions. It provides students across the state with new opportunities to learn, as well as an outlet to pursue interests in STEM. At the summer academy, approximately 120 students, including Brianna, completed hands-on activities like designing rockets and launching vehicles. They also learned about the history of space exploration and the latest technological advancements in space, met with knowledgeable NASA scientists and engineers, and discovered jobs in the STEM field.
Although the program only took place for seven days, many students were overjoyed with their experience, including Midlothian's own. After the experience, Brianna took to Instagram to express her emotions, saying, "I'm so lucky that I got to spend last week with such an amazing team of people. VSCS was really a once in a lifetime experience." The Virginia Space Coast Scholars Summer Academy is an extraordinary opportunity that continues to raise teens' interest in space and science.
About the Writer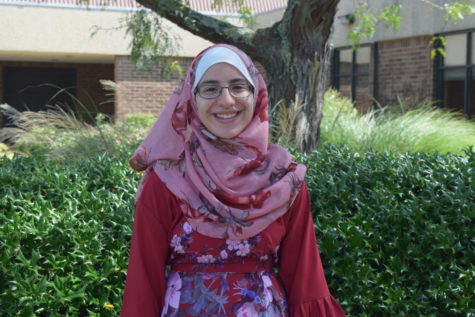 Nour Goulmamine, Midlo Scoop Staff