Welcome to Jumanji
Jumanji Makes Triumphant Return to Theaters
Hang on for a minute...we're trying to find some more stories you might like.
What started as a well known children's book written by Chris Van Allsburg in 1981 has now transformed into two popular movies. The original movie Jumanji came out in 1995, and the newest version, Jumanji: Welcome to the Jungle, hit the theaters in December, 2017.
Jumanji: Welcome to the Jungle is about four teens who meet one fateful day in detention. While sorting through the school's basement, they find a video game called Jumanji. As they begin to play, they are sucked into the game and are transformed into their avatars, played by Dwayne Johnson, Kevin Hart, Jack Black, and Karen Gillan. Within the jungle, they meet Alex played by Nick Jonas. Alex had been stuck in the game since 1996, living within the house of Alan Parrish, a character from the original Jumanji.  In the game, these five characters face the challenge of restoring the island in hopes of escape. As they spend time together, the four teenagers learn valuable lessons on how to live their lives to the fullest.
Jumanji: Welcome to the Jungle is packed with both adventure and hilarious jokes that leave the audience laughing. The cast of adult actors playing awkward teenagers truly gives the film its comedic edge. The Washington Post wrote," The film's stars — Dwayne Johnson, Jack Black, Kevin Hart and Karen Gillan — are darn near impossible to dislike, in roles that require them to play teenagers trapped in adult bodies." Rotten Tomatoes reports that 90% of the audience liked the movie. Samantha Johnson, a sophomore at Midlo, also felt this way, describing the move as "uniquely funny."
About the Contributors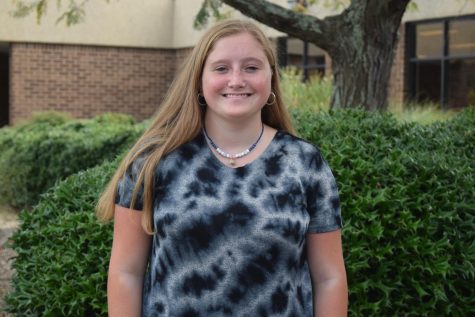 Emily Gundel, Midlo Scoop Staff
Emily Gundel, Class of 2021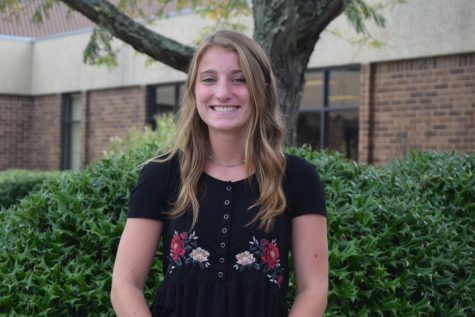 Maddie Burke, Sports Editor
Maddie Burke, Class of 2021