International Day of People with Disabilities
Transformation Towards a Sustainable and Resilient Society for All
December 3rd is the annual International Day of People With Disabilities. Each year, the United Nations announces a different theme to observe on this day. The theme for 2017 is: Transformation Towards a Sustainable and Resilient Society for All. The International Day of People With Disabilities helps to bring awareness to different types of disabilities, shed light on issues faced by the disabled community, and encourage others to make more aspects of the world accessible for people with disabilities.
The Pew Research states that in 2015, nearly 1 in 5 Americans (12.6% of the population) reported having an impairment that interfered with their daily life. Additionally, 24.8% of Americans with disabilities are aged 13 to 64. According to the U.S. Census Bureau, 12.5% of people in Richmond, Virginia, under the age of 65 have a disability.
Not all disabilities are visible to the public . Invisible disabilities are described by the Invisible Disabilities Association as "a physical, mental or neurological condition that limits a person's movements, senses, or activities that is invisible to the onlooker." For more information on people with disabilities and how to offer support, visit the American Association of People With Disabilities website.
About the Writer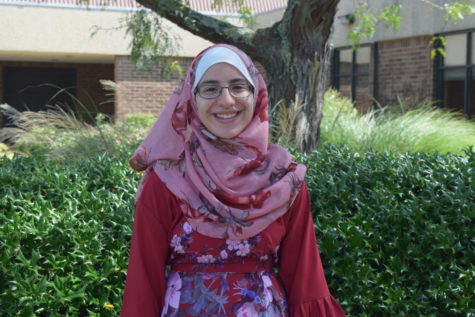 Nour Goulmamine, Midlo Scoop Staff