Latin Students Converge on Greater Richmond Convention Center
Virginia Junior Classical League Convention
Hang on for a minute...we're trying to find some more stories you might like.
From November 19-20, 2017,  several Midlothian High School Latin students attended the Virginia Junior Classical League Convention, also known as Latin Con. The event took place at the Greater Richmond Convention Center downtown and was attended by nearly 1500 Latin students from all over Virginia. Midlo students participated in a variety of competitions: academic feats of knowledge, artistic displays, forensic performances, political campaigns, and even a spirit chant featuring pirates – Arr! Go Midlo!
Sponsors Amy Petersen and Megan Rebman were proud of their students for trying bold new endeavors, meeting others from different schools, and participating in a variety of activities. A special "gratias" goes out to our fabulous chaperones, Mr. Marsh and Mr. Karst, who made everything go so smoothly.
And now, the awards…
Midlothian High School Scrapbook, the creation of Mackenzie Jenkins – 2nd Place
Midlothian High School Newsletter, the creation of Britney Price – 2nd Place
Taylor Bennett – 5th Modern Myth Composition
Jay Burdette – 6th Colored Pencil
Nora Carlucci – 8th Children's Book
Patrick Francis – 3rd Jewelry, 3rd Costume
Mackenzie Jenkins – 1st Jewelry
Jinwoo Kim – 7th Black Pencil
Alex Lilly – 2nd Jewelry, 9th Small Model
Liam Marsh – 10th Charts
Alex Murias – 8th Poster, 8th English Oratory
Britney Price – 5th Charts
Ryan Quiram – 5th History, 6th Storytelling, 8th Colored Pencil
Rhys Schwan – 1st Photography, 8th Costume
Savannah Stone – 9th Storytelling
Lauren Wilkinson – 3rd Costume, 7th English Oratory
Liza Wimbish – 2nd Greeting Cards, 7th Computer Enhanced Photography
About the Contributors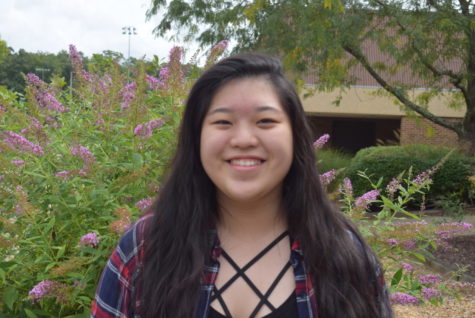 Anna Chen, Midlo Scoop Staff