Celebrating Respect and Responsibility
Mr. Ray Kniphuisen Addresses Core Values Recipients
On Friday November 10, 2017, proud students and parents gathered in the auditorium during Midlo Morning for the Core Values Breakfast, highlighting respect and responsibility.
Assistant Principal Mr. Robert Gifford kicked off the event with a congratulatory speech to all the core value recipients, before introducing the Core Values guest speaker, Mr. Ray Kniphuisen, who served eight years in the Navy as a nuclear sub operator and twenty-two years in the Coast Guard Reserve.
Mr. Kniphuisen spoke to the students about the core values of respect and responsibility, stressing that what one does when no one is watching is important and defines character. He recognized that since the students in attendance had been nominated by teachers, they were already exhibiting this trait and encouraged them to do so for the remainder of their lives. He shared that people adopt the behaviors of the five people with whom they associate the most, challenging them to take a close look at their friends and their behaviors, deciding whether those friends enrich or detract from their opportunities for success. Senior Core Values recipient Joy Li said, "The speech gave me inspiration to become a better person."
After the remarks, the honorees and their guests made their way to the back of the auditorium to enjoy a delicious breakfast of apples, bananas, and Chick-Fil-A biscuits, a well-deserved reward for embodying the CCPS core values traits on a daily basis.
About the Contributor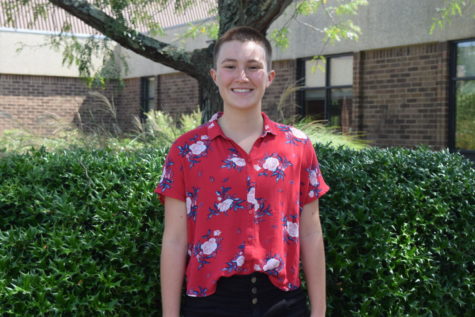 Marisa Ruotolo, News from the Classroom Editor