Midlo Team Competes in Battle of the Brains
Midlothian High's hand-picked team, Matthew Tignor, James Coy, Luke Trexler, and Thomas Olivero, competed in their first Battle of the Brains competition this year against Meadowbrook High School. Battle of Brains is a quiz bowl, during which host Cheryl Miller (WTVR 6) asks a series of trivia questions that consist of math, science, history, language, the arts, sports, and popular culture. The show airs live on WTVR Channel 6 on Saturday mornings at 10 AM.
On September 19, 2017, Midlo won against Meadowbrook and continued but fell short of a few points in the next match against Freeman High School. "Even when we don't win; however, I always enjoy the competition. We put forth our best effort, and I felt we did very good in both matches. While winning is nice, it isn't nearly as important as the time I spent before matches and studying with my teammates," said senior and team captain Matthew Tignor. Midlothian High will not compete in more matches because it is single elimination.
Despite their loss, the participants still worked hard and had fun together. It is difficult to study for the Battle of the Brains competition due to the purely random nature of the trivia questions asked of the teams. Junior Luke Trexler commented, "I don't think it's especially difficult;  you just need a broad base of knowledge to do well. The hardest part is deciding if you want to try to answer a question before it's finished being read for the bonus point." For more information about Battle of the Brains, contact Mr. Ben Java in Midlo's Math Department.
About the Contributor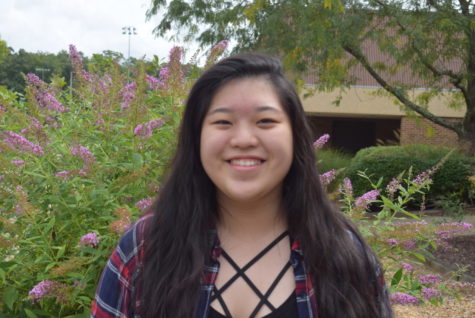 Anna Chen, Midlo Scoop Staff