Riverdale Returns
Riverdale Season Two Airs
"Our story is about a town, a small town, and the people that live in the town. From a distance, it presents itself like so many other small towns. Safe. Decent. Innocent. Get closer, though, and you start seeing the shadows underneath. The name of our town was Riverdale."- Jughead Jones
On January 26, 2017, The Archie Show made its comeback in a new remake called Riverdale, which takes place in a town where everything seems innocent and juvenile. That was all true until July 4th, when Cheryl Blossom, played by Madelaine Petsche, and her twin brother Jason Blossom, played by Trevor Stines, went out for an early morning boat ride. Later that day, Cheryl was found on the river's edge, but Jason had disappeared.  At first, everyone thought that it was just an accidental drowning, until Kevin Keller, played by Casey Cott discovered something new.  Jason had been shot. Now it wasn't an accident; it was homicide. Through the course of season 1, Archie Andrews, played by KJ Apa,  and his friends, Veronica Lodge, portrayed by Camila Mendes, Betty Cooper, played by Lili Reinhart, Jughead Jones, portrayed by Cole Sprouse, and Kevin Keller embark on an adventure to unveil the truth about Jason's death.
Emma Meadows, a freshman at Midlo, says of the show, "It was great because of how different the character's personalities are. All the family situations are different."
After much anticipation, on October 11, 2017,  Season 2 of Riverdale aired on TV. It began with what happened in the season finale of Season 1. Archie and his father were having dinner at Pops when a robbery suddenly took place. While Archie ran and hid, Archie's father Fred Andrews, played by Luke Perry, stepped up to help Pop Tate and was shot and injured in the process. In the beginning of season 2,  Archie rushes to the hospital with his father bleeding in the truck. Once at the hospital, Archie calls Veronica, Betty, and Jughead, who, along with their parents, rush to Archie's side. Along with a new mystery, season 2 of Riverdale gives viewers two new characters. Mark Consuelos joins the show in the role of Hiram Lodge, Veronica's father who was in jail for fraud and embezzlement.  Producers have recast the role of Reggie Mantle, which is now played by Charles Melton, best known for starring in season 5 of American Horror Story.
With the airing of a new season comes a buzz, as students talk about the drama already swirling since the first episodes. Many have fallen in love with the cast and are intrigued by the show's dark mystery. Riverdale ends on a cliffhanger every week, leading viewers to count the days leading up to the next airing of the show. Even with all the buzz, some students feel differently about the second season. Among them, Emma Hermanson, a freshman at Midlo, stated that "Season one was much more exciting" and believes season 2 should include "more suspense."
Students of all ages look forward to seeing the story of the fictional town of Riverdale unfold each week on Wednesdays on the CW.
About the Contributors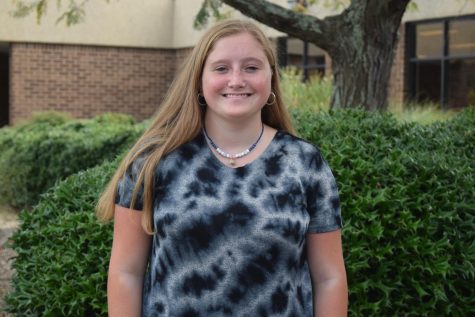 Emily Gundel, Midlo Scoop Staff
Emily Gundel, Class of 2021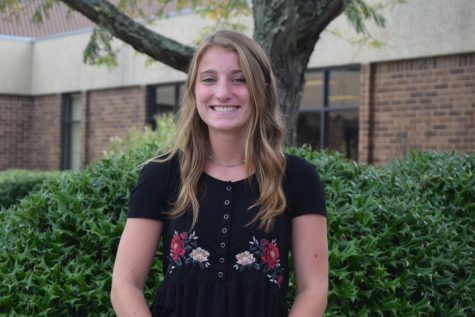 Maddie Burke, Editor-in-Chief
Maddie Burke, Editor-in-Chief, Class of 2021