Welcoming Mr. Wenger
Mr. Ryan Wenger Joins the English Department
This year, Mr. Ryan Wenger joins the Midlothian High English Department, teaching 9th and 10th grade English. Welcome to Midlo, Mr. Wenger!
How long have you been teaching, and what did you do before coming to Midlothian? 
This is my seventh year teaching. Before Midlo, I taught at John Rolfe Middle School (Henrico) for six years.
Why did you decide to come to Midlothian High School?
It was a combination of things: 1. Midlothian has a great reputation. Who wouldn't want to teach here?  2. I was interested in moving from 8th grade instruction up to the high-school level. 3. I live here in Midlothian, so I feel like my work is an investment back into the community where I live.
What inspired you to teach English?
Probably my mom. She was a special ed teacher for 30 + years in New Jersey, where I grew up. It's probably why I was an English major in college and why I eventually went back to get my teaching license. There are a lot of teachers in my family.  There are a number of cops, nuns and nurses too, but I find uniforms encumbering. So teaching it was.
What do you like to do in your free time?
There was a time when I would answer you with tales of hiking and camping along the Appalachian Trail and taking a motorcycle on cross-country trips; now, I have a son who is five and a daughter who is three. Free time is called "sleep" in my house.
Where did you go to college?
I'm a University of Richmond Spider.
What is your favorite part about Midlothian High so far?
It's hard to pin it down to just one. Admin – colleagues –  students –  I have had nothing but positive experiences so far.  If you're going to force an answer from me, I guess I'd have to say that it's been about a month's-worth of school so far, and maybe it has rained once? Every day is sunshine here. What kind of magical place is this?
What is one interesting fact about yourself?
I am a certified green roof installer (as in vegetation on top of your house).
About the Contributors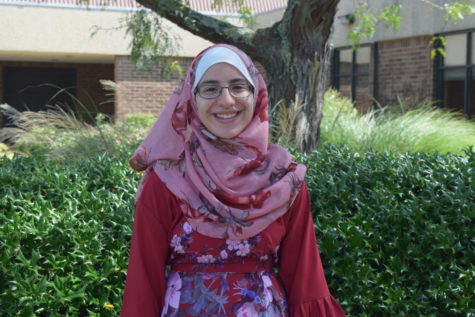 Nour Goulmamine, Midlo Scoop Staff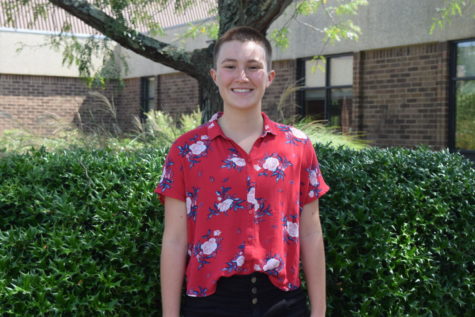 Marisa Ruotolo, News from the Classroom Editor