IT Reveals Itself Once More
27 years later… IT Returns
When children begin to disappear in the town of Derry, Maine, a group of young kids must face their biggest fears when they square off against an evil clown named Pennywise, whose history of murder and violence dates back for centuries.
On September 8, 2017, IT returned to theaters in a thrilling remake. Bill Skarsgård , who plays the infamous Pennywise the Dancing Clown, is debatably the scariest Pennywise to star on screen. Unlike the 1990's version of IT, directed by Tommy Lee Wallace, the new movie installment's 30 million dollar budget more than triples the budget of the original. This fact is only one of the many reasons that the 2017 IT is not only scarier but more real than ever. Because of the uproar and excitement for the movie's premiere, police officers everywhere warned all cities to be on the lookout for clown impersonations and attacks on the movie's release date, September 9th. Tim Martain, a writer for the Mercury and a die hard fan of Stephen King says, "The relentless grotesqueness and deeply unsettling tone are the closest match I think I've ever seen on screen for Stephen King's particular brand of horror." Mason Smith, a Midlo 9th grader, commented, "It's the perfect combination of comedy and horror.".
On November 8, 1990, IT entered American living rooms to terrify its victims for the first time.  Before this miniseries premiered, nothing like it had ever been made. Even though the 1990 version of IT worked on a 12 million dollar budget, far smaller than the current movie, creators still created a spine-chilling thriller. However, since the production aired on television, rather than on the big screen, the producers had to tone down the gore factor. The series adaptation of the book was already in the making before the actual book released. Tim Curry, the original Pennywise, commented, "In some ways I think that horror movies have got a little too far away from the mind. I personally think that the most horrifying moment is the moment of decision behind somebody's eyes when they decide to kill somebody, rather than a pint of blood and a pound-and-a-half of latex." John Wayne Gacy, a notorious serial killer who dressed as "Pogo the Clown," is the rumored inspiration for Pennywise, much like the Gainesville Ripper inspired the movie series, Scream.
Your nightmares can't hurt you, so what are you so afraid of? See IT in theaters today.
About the Contributors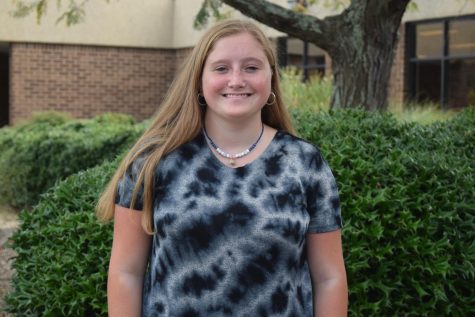 Emily Gundel, Midlo Scoop Staff
Emily Gundel, Class of 2021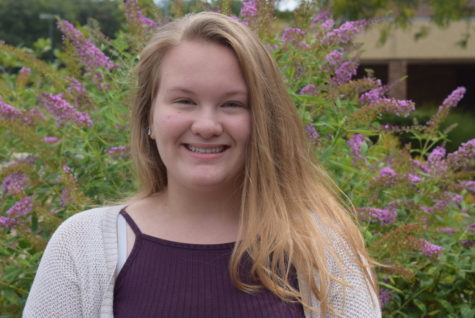 Samantha Johnson, Midlo Scoop Staff
Samantha Johnson, Class of 2020