Magnificent Midlothian Food Festival
Interact Club Supports Worthy Cause at Midlothian Food Festival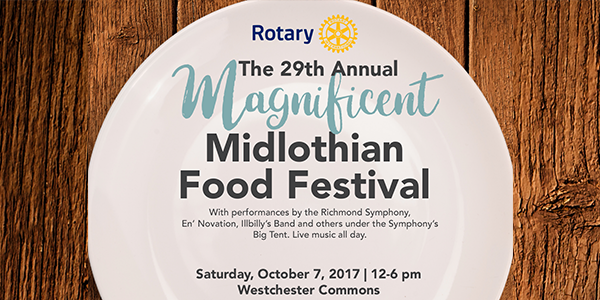 Out of the many unique clubs offered at Midlothian High School, Interact Club, sponsored by CTE teacher, Mr. Steve Hayward, stands out. Community service is a very important aspect of life, and Interact gives high school students an opportunity to help others. The club participates in 2-4 big community service projects each year. Last year, Interact students prepared food at the Magnificent Midlothian Food Festival in October, and later, decorated The Doorways for Christmas.
One of Interact's most important events is the Magnificent Midlothian Food Festival, sponsored by the Rotary Club. The festival is not an event to miss due to its excellent food/drinks, live music, and inexpensive ticket prices. Food choices from more than 20 restaurants are available, along with free drinks. Don't miss the Richmond Symphony, En' Novation, Illbilly's Band, as well as other acts, play on Saturday, October 7, 2017, from 12-6 pm at Westchester Commons. Tickets cost $25 for adults, and kids under 12 can get in for free. Last year, the turn-out was huge, and this year, because it takes place on a Saturday, the turn-out should be even bigger.
Interact Club President and 4-year member Luke Manheim encourages everyone to attend the food festival. Manheim describes the festival as "an important event not to miss for all citizens of Midlothian." Proceeds from the event go to ending Polio all across the world, so while attending is a great time, it also helps people in need.
Don't miss out! For more information on the Magnificent Midlothian Food Festival click here.
About the Writer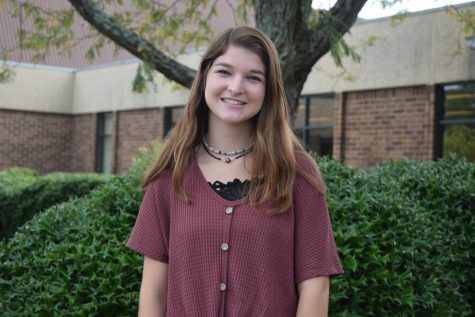 Ashley Manheim, Midlo Scoop Editor-in-Chief
Ashley Manheim, Editor-in-Chief, Class of 2020