Midlo Welcomes Ms. Speller
Ms. Loretta Speller Begins Role as New Counseling Coordinator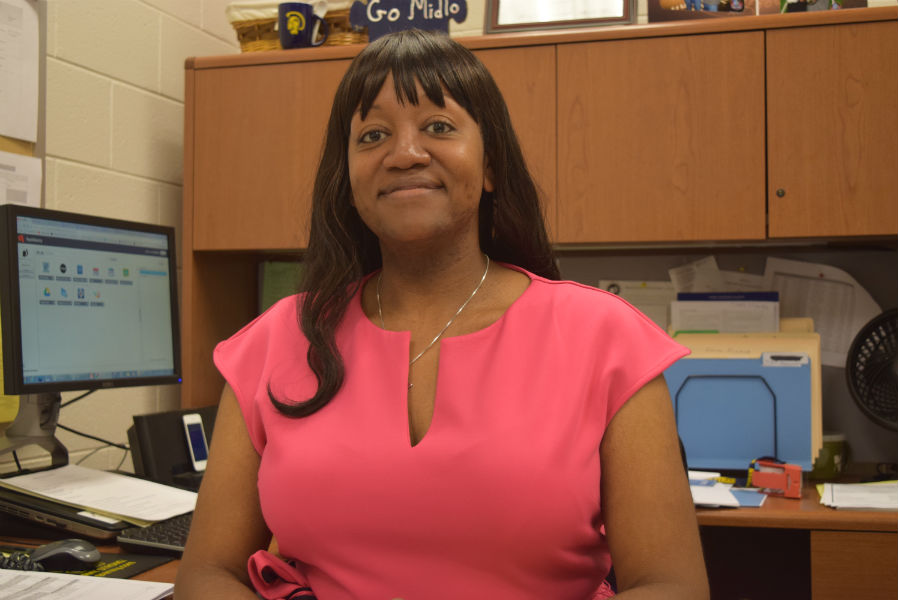 Ms. Loretta Speller, Midlo's new Counseling Coordinator, joins CCPS after most recently working in Henrico County.
As your new position as a counselor coordinator, can you tell us a little bit of what you do?
I wear a lot of hats in my role as coordinator. There are many administrative responsibilities that come with my position.  However, meeting and talking with students is the best part of my job; it's the most important part of my job. Let me just say that I love talking and working with students. A lot of my time is spent doing academic advising, post graduation planning, and helping students navigate their teenage years.
What did you do before coming to Midlo?
Prior to coming to Midlo, I was a school counselor in Henrico County and served as Night School Coordinator.
How are you enjoying your time here so far?
I love being at Midlo!
What do you like best about Midlo?
The students, faculty, and parents are amazing.
Is there anything that has really stood out to you since you began your time here?
Faculty and staff are passionate about what they do and want the best for our students.
What is one interesting fact about yourself that you want people to know?
I love crafting! 
About the Contributor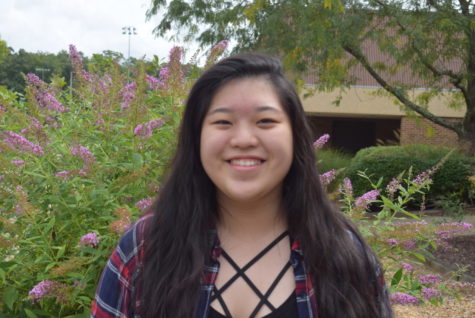 Anna Chen, Midlo Scoop Staff