Gathering of The Francophiles
MHS Students Compete in 18th Annual Congrès Français
Hang on for a minute...we're trying to find some more stories you might like.
Midlothian High School students were among 450 other students hailing from from local middle and high schools to attend the  18th annual French Convention, referred to as Le Congrès Français, held at James River High School on March 19th and directed this year by our very own, Mrs. Catherine Mazzola with great help from Mrs. Lindsay Garrison.
The day was packed with 22 schools from all over Virginia participating in events, including competitions, workshops, the eating of luxurious French cuisine, and selecting a French Idol. Midlo students spent many hours after school preparing for the event. Nadir Siddiqui, the school's representative on the Congrès Français planning committee and Vice President, received special recognition during the convention. Overall, Midlothian had the largest representation of all the schools, and several students  managed to demonstrate the Midlothian High School French program's excellence by placing in their competitions.
Please congratulate:
Ketki Morabkar, Hannah Tucker, and Amanda Chok
3rd place marché
Nadir Siddiqui- 3rd place Dictée:
Niveau 5+
Madison Chazo-1st place Récitation:
Niveaux 4+
Michael DeMatteo-2nd place Récitation:
Niveaux 4+
Keila Wallace– 2nd place Lecture Dramatique:
Niveaux 4+
Isabel Adkins-2nd place Dictée:
Niveau 4
Finlay Raphael-3rd place Dictée:
Niveau 4
About the Writer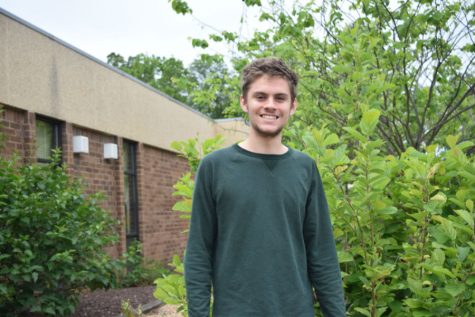 Michael DeMatteo, Marketing Editor
Michael DeMatteo, Class of 2017