Friendship Begins With Breakfast
On Wednesday, September 13, 2017, new sophomores, juniors, and seniors headed to the Closed Commons to enjoy breakfast and meet new friends. An array of doughnuts, bagels, muffins, breakfast pizza, and orange juice met them as they entered. Students sat at the edges of their seats as the coordinators walked to the front of the commons. Mrs. Stacy Shore, one of Midlo's school counselors, delivered a welcoming speech to all the new students and then released them to the doughnut-stacked tables. Soon after, the food disappeared from the tables onto the plates of the hungry students.
Chatter filled the air, as the new students bonded over their new experiences at Midlo. A commonly mentioned subject was the comparison of this school to their last schools, especially when it comes to welcoming them. They liked having the opportunity to meet the other new students. Lunch buddies were also assigned for the students, so that each of them would always have someone to sit with during lunch. The new Economics and Personal Finance teacher, Ms. Monica Van Arsdale, said, "I was a new student myself; it's nice that we have all these activities for them to get to know each other.".
By the end of the breakfast, students left with full stomachs and happy memories from their time together. As they found their comfort zones, students began to come out of their shells.  Junior Devyn Vernier, planner of the students' activities, commented, "At the beginning of all this, they wouldn't even talk to each other; at the end, we had to yell at them to stop." All in all, the New Student Breakfast proved a huge success.
About the Contributor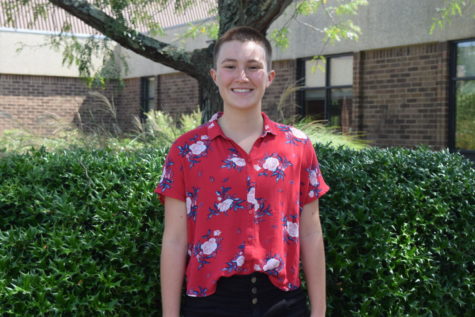 Marisa Ruotolo, News from the Classroom Editor