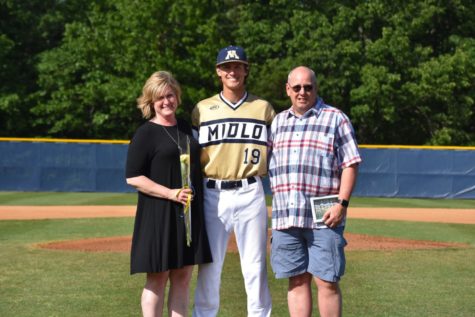 Maddie Burke and Zinzi Symister

May 15, 2019
On Thursday, May 11, 2019, the Midlothian Varsity Baseball team took on the James River Rapids for Senior Night. This season, Midlo says goodbye to nine key seniors: Tyler Moore, Layne Pigford, J.P Jarratt, Evan Heine, Tyler Hawthorne, Carson Fuller, Camdton Furman, Logan Smith, and Grayson Sommardahl. T...
Marisa Ruotolo, News From The Classroom Editor

March 18, 2019
With the release of the Jonas Brothers' new song, Sucker, after years of separation, the upperclassmen of Midlothian began to feel nostalgic. The Jonas Brothers breached a portal to simpler times when the biggest decision ever made was which channel to watch after getting off the school bus to go home...