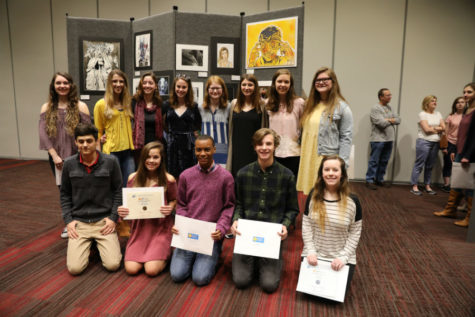 Mrs. Marie O'Kleasky
April 3, 2017
Filed under Visual Arts
Several Midlo Art students received National Scholastic keys on Saturday, March 25. Many earned silver and gold keys on the regional level, but some exceptional artists achieved keys on the National level. Liza Wimbish (11) - Photography, National Gold Michael South (12) - Computer Graphics, National Gold ...