Dominique Spencer, Page Editor

June 7, 2016
PRESS RELEASE: The American Association of Teachers of French (AATF) is pleased to announce that Keila Wallace has received a 2016 AATF Outstanding Senior in French Award. This award is made annually to a graduating senior who has demonstrated excellence in the study of French, the French language, and th...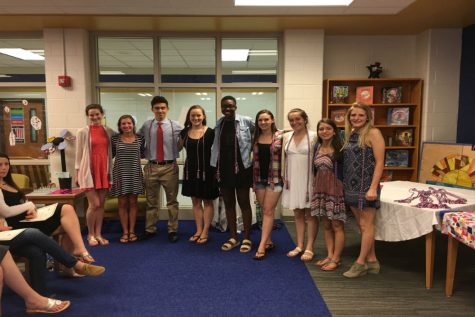 Michael DeMatteo, Staff Writer

April 27, 2016
On Tuesday, April 26, Société Honoraire de Français (SHF) held its annual induction ceremony recognizing the many achievements of various Midlothian High School students enrolled in the French program. A formal ceremony followed by a desert-reception was held in the MHS library and included stude...